The universe is a group of atoms and various energies. It will be in chaos if there is no supreme power or law governing these entities. Gan means a group and Ganesha is said to be the lord of all these groups of atoms and energies. It is believed that he is the supreme consciousness that pervades all and brings order in the universe.
It is said that Ganesha is, 'Ajam Nirvikalpam Niraakaaramekam'. Which means he is Ajam (unborn), Nirvikalpa (attributeless), and he is Nirakara (formless). He also symbolizes the consciousness that is omnipresent. Ganesha is the energy from which everything manifests and into which everything will dissolve.
Every feature and body part of Ganesha has a deep meaning attached to it, and this will change your perspective of this God.
Here are the symbolic meanings of Ganesha:
1. His big head is to symbolize enormous knowledge and wisdom. It also indicates that one must think big
It is necessary for humans to get past their small thinking in order to progress in life.
2. His tiny eyes speak about having high concentration and attention towards the minute details of life
People often ignore the details and lack concentration to excel in their work.
3. Ganesha's small mouth signifies that one must talk less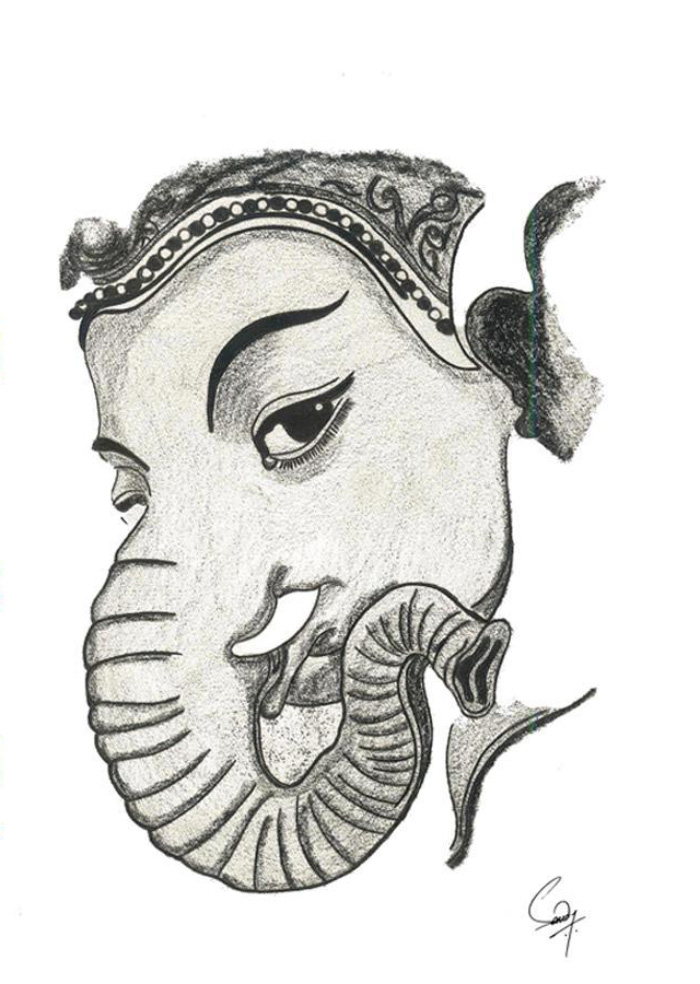 People talk more than they should and listen less than they should. Guess it's the human tendency to do exactly opposite of what they are expected.
4. Big ears symbolize the discipline to listen more
The third and fourth point go hand in hand. People should listen more and talk less to gain more knowledge and become wise.
5. His trunk signifies adaptability and high efficiency to be successful in one's ventures
The curvature of his trunk is also said to represent the rise of Kundalini
6. Ganesha's big belly represents that one should learn to accept and digest all that life has to offer. Good, bad, ugly, beautiful everything.
People should grow their acceptance level and learn to keep moving forward with whatever that they get or have.
7. His single tusk represents that one must retain all the good and give up on all the bad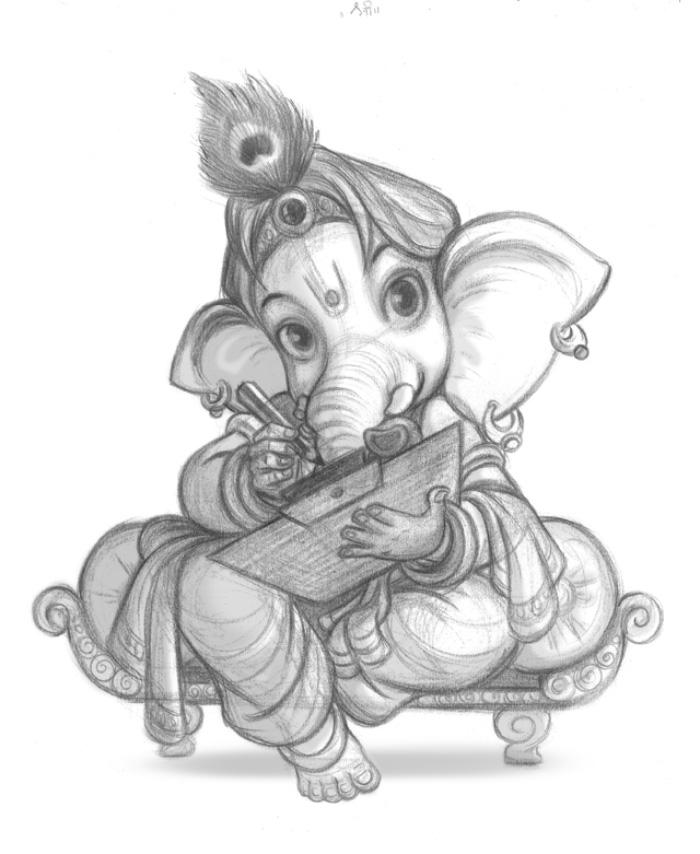 What is good and what is bad can be subjective, but one must do things that will keep them true to their conscience. A wise person is beyond duality.
8. In his right hand, he holds a hook (Ankusa) and in his left hand he holds a noose (Paasa). Ankusa is used to symbolize that you need to tame your mind and keep it under control and closer to you with the help of Paasa
This will help you to concentrate, meditate and contemplate.
9. In one of the lower hands, he holds a plate of Modak/laddu. The outer covering of modak signifies the sweet rewards one will get when they travel the path of enlightenment
It also signifies the sathwik aahar one must have.
10. In another lower hand, he holds a lotus that grows in stagnant water but raises above the water line with purity
This signifies how a wise man can live in the world and remain unpolluted by the materialism and negative qualities.
11. Finally the rat, his vehicle. Rat is a symbol of human desires and how the desires grow continuously. The rat is constantly at his feet, that shows one must ride on their desires but keep them under control
His mouse is a reminder to the fact that no person, however strong and powerful, should harbor personal ego and take full credit for her brilliance or greatness. We should recognize that small events manifesting from time to time woven together finally make the whole big picture.
It is not just about praying daily, it is about implementing all the above qualities to grow as a human. 🙂