Sundar Pichai is the classic amalgamation of an Indian and the great American dream come true.
From studying in IIT Kharagpur to becoming the CEO of Google, he has inspired millions of Indians to keep on dreaming and working hard.
And as an evidence that his dream run is still going strong, Google appreciated Sundar Pichai's hard work and brilliance with a compensation package which is out of the world. Google paid him a cool $200 million (Rs. 128 crores) for his services in 2016, almost double than the last year!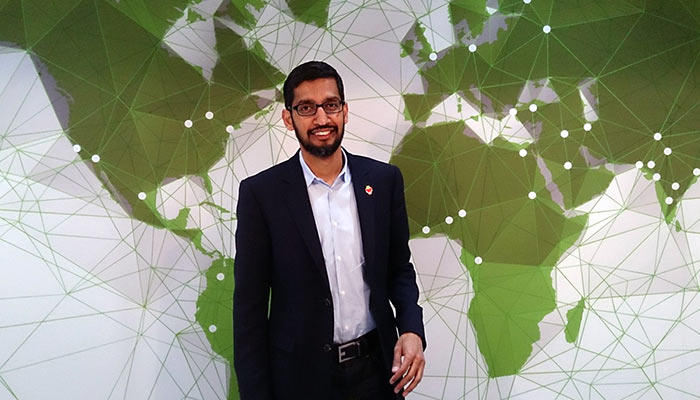 Although his salary was 'just' $650,000(Rs. 4 crores), Google awarded him stocks worth $198.7 million (Rs. 1277 crores) in 2016!
This was not the first time he was awarded stocks. In 2015, he was given stocks worth $99.8 million! That means in 2016 his stocks nearly doubled!
In comparison, Google's founders, Larry Page and Sergey Brin still took just $1 as their salary. But they do own stocks worth $40 billion in the company.
Google and its parent company, Alphabet, are performing consistently at the stock markets, reaching to a whopping $1000 per share!
That means Google's shares are reaching a record high.
Just like Sundar Pichai's salary!
Source – CNBC