Some of these are unsung heroes while some of them are worshiped. Some were born skilled and talented while some of them spent years weaving their talent. Some have lived the rags to riches story while some of them battled disabilities to get success to kiss their feet. And they all have one thing in common; they never gave up. They persevered like nobody else and now they are successful just how they wanted to be. These 9 famous people teach us to stay humble when success bows down before us in the most impressive of ways. They teach us to look back and value the millions of stones we slept on to finally see the dawn.
They are just like us but a little different. And what makes them different are their life stories. Read them and feel inspired.
1. When a McDonald's worker became the HRD minister of India, people in unison said "hail Smriti Irani"
She is the iron lady of the Indian politics who with her sharp wit can put locks on the mouths of most twisted of TV news reporters. Smriti's journey to the cabinet ministry is the most inspiring and interesting ones ever. She started off by taking orders at MC Donald's, moved on to becoming one of the finalists at Miss India Beauty Pageant 1998, ended up becoming the household name as "the Tulsi", endured a fall out with the famous producer Ekta Kapoor, and survived it all with a constantly flickering flame of self-confidence in her heart.
She has people judging her for her fishy educational qualifications and some have even took jibes at her, giving too much air to the fact that she is a former saas-bahu serial actor venturing into the world of politics. But not one sensible person can point fingers on her smartness as a woman politician.
2. Jim Carry had to quit studying at age 15 to support his family by working as a janitor
Witnessing the dwindling financial condition of his family first hand, James Eugene Carrey had started maturing at a young age. In an interview with James Lipton on Inside the Actors Studio, he gave a detour of his miserable childhood. He talked about the traumatic days when his father, who worked as a musician, lost his job and the dreadful impact it had on his family. Carrey's family went down from a lower medium class to a poor class and they started living out of a van. He quit school at 15 and started working as a janitor to support his family. The days had started to take a toll on him and he used to stay angry all the time. He even owned a baseball bat just so he could vent his anger by beating the heck out of anything at all.
All this while, Carrey remained true to his love for comedy. But all hell broke loose when his debut at comedy club Yuk Yuk's bombed. A debut that his father had helped him prepare for. Yet, he stayed undeterred. And when his family's financial condition stabled a little, he returned on stage with a polished act and from then on, he has been killing millions around the world by making them shed tears of joy and laughter.
3. Sudha Chandran- A beautiful girl who lost her leg went on to impress the world with her classical dancing skills
At 16, Sudha Chandran met with an accident while traveling in Tamil Nadu and got severely injured. She was taken to a local hospital for the initial treatment of her injuries. But her life took a sad turn when she was later admitted to Vijaya Hospital in Madras, as it was here that the doctors diagnosed the development of gangrene in her right leg and the condition was so bad that the only key to getting rid of it was by amputating the leg. Getting accustomed to this tragedy took a lot out of her.
But her clouds started to make way for the sunshine when she was given the prosthetic "Jaipur Foot". It was almost like she was bestowed with a new life and she wanted to make the most out of it. So she went on and became one of the most celebrated Bharatnatyam dancers of the Indian subcontinent. Invitations to perform kept coming at her doorstep from the world over and today Sudha Chandran is a 50-year-old & super successful lady who has performed both nationally and internationally. Her international success opened doors for her in the Indian film and television industry as well and now she is an inspiration to many.
4. Stephen King preserved as many as 60 rejection letters, wore borrowed clothes for his wedding, and eventually became the most celebrated authors ever!
"The Shining" would not have happened if it were not for Stephen King. And Stephen King would not have happened if it were not for his follow-passion-no-matter-what attitude. He and his wife (also a writer) have lived in a trailer and worked multiple jobs to sustain. They have had times when they had to wear borrowed clothes for the most special day of their lives; their wedding. They had to get rid of the telephone because it was an expense they could not afford.
King had developed flair for writing horror stories from his school days itself. When he started to look for decent deals for his works, all he got in return were rejection letters. And while people like you and I would not preserve such letters, legendary people like Mr. King did. And there were so many of them that he had to discover a system to preserve them. He used to support them with a nail in his wall and at one time the burden of the letters weighed down the nail and he replaced it with a spike. All this while he continued writing. By the time he sold his first story "The Glass Floor", he already owned as many as 60 rejections. And today, all his rejection letters have paved way for the many big awards like World Fantasy Awards, British Fantasy Society awards, World Fantasy Award for Lifetime Achievement, and many many more!
5. He has lived in the railway station, and he has sung over 5000 Bollywood songs. The name is Kailash Kher!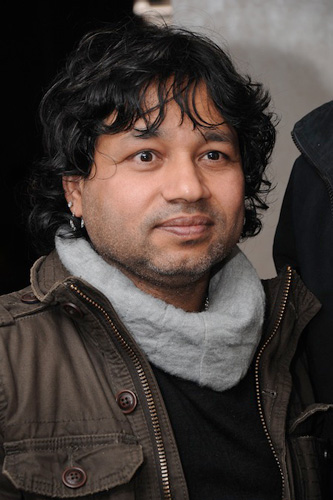 He was a born singer at heart. As a child, he would spellbind his family and friends with his prematurely powerful voice. His struggling phase hit off when out of sheer love and respect for music, he left home at a tender age of 14 in search of a guru in Delhi. But did he find the best guru right away? No. In fact, he had to knock doors of at least 15 of gurus and institutions. And when nothing proved to be benefiting, he resorted to learning music by listening to it. Frustrated, he even tried hand at his friend's Indian handicraft export business, but that too proved to be a disaster, and the triggering point of his depression phase.
When all doors kept shutting on him, he considered moving to Mumbai. Life in Mumbai was no cake walk either. From living on the platform of Andheri railway station to earning 5,000 (for his first jingle) that he desperately needed just to survive, this man has seen his days drastically transform from nothing to everything.
6. At age 8 Shania Twain sang at bars out of necessity. When she grew up she became one of the best country singers ever out of passion!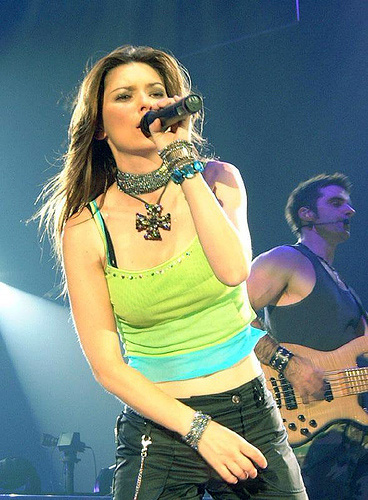 "You have got away with me" singer's path to becoming the best selling female artist in the history of country music started out of necessity and not so much out of love for singing. Her parents divorced when Shania was two. She moved with her mother and sisters to Timmins (Ontario, Canada) where her mother met a new life partner. Money that her parents made was never sufficient to lead a decent living and even the basic necessities like food were scarce at the household. Twain learned to hunt and chop wood in the remote community.
The worst part of her life as a child came in when she had to start singing in bars at a tender age of 8 to do her bit in order to help pay the family's bills. There were times when she made up to 20$ by singing for the remaining customers between midnight and one in the morning, during closing hours of the bar. Twain has talked about her ordeal saying "..There were moments when I thought, 'I hate this.' I hated going into bars and being with drunks. But I loved the music and so I survived".
7. A chemist; a watchman; a man who could not make rent; now an actor worth all the praise in the world!
Born to a farmer father, Nawazuddin graduated in science and set off on his career path as a chemist for a petrochemical company. But the boredom frustrated him to the extent where he decided to leave it all, and soon enough, in search for the career that made his heart beat with passion, he came to Delhi and ended up working as a watchman. It was in Delhi that he found his love for acting and to pursue it, he enrolled himself in National School of Drama (NSD). He moved to the tinsel town to see his talent impress others, but his career as an actor remained an unsuccessful story for a long time. He never had enough sum to make rent and so once he had to ask one of his seniors from NSD to give him some space in his abode. The senior allowed him to move in, on one condition that Nawazuddin will have to make meals for him.
Some of his initial small roles were in the movies Sarfarosh and Munna Bhai MBBS. After a series of misses and the movie Black Friday (which garnered him attention), the move Patang came his way with an offer for a lead role. And did he nail it? Hell yes! So much so that the world renowned film critic Robert Ebert was also awestruck by his natural performance! And then, when Gangs of Wasseypur happened, the entire India got the feels of Robert Ebert.
8. Oprah Winfrey- She managed to reach the top even when the entire world  kept laying down glass pieces on her steps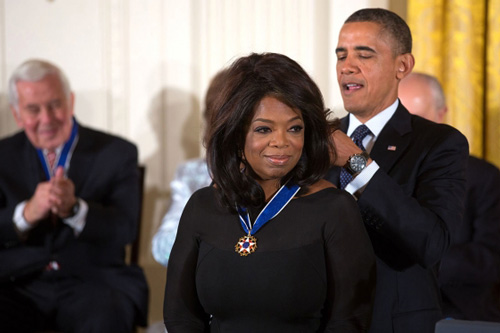 A lot has been spoken of this superwoman's troublesome life as a child but never does it fail to astonish and inspire us. A victim of child sexual abuse  by relatives and a family friend,  a mother at an age of 14 years to a child who passed away in just 2 days, a prey to racism, a target to intrusive questions about her sexual orientation and to hateful comments for her body type. This woman survived it all with applause worthy strength. Most traumatic of experiences like that of becoming a mother at a young age could not lower her confidence.
She continued to bust her butt through high school and earned a full scholarship to college. From a local network anchor in Nashville to becoming the owner of her OWN network, Oprah is truly the best example of people who work hard to achieve success regardless of how many stones are pelted towards them.
9. From a coolie to one of the highest paid actors in Asia, story of Mr. Shivaji Rao Gaekwad A.K.A Rajinikanth is worth a million bows
Before his days as the ruling king of South Indian cinema began, he slogged his days post school life by doing odd jobs including that of a coolie and carpenter in the metro cities of Bangalore and Chennai (then Madras). Next, he was recruited as a bus conductor in Bangalore Transport Service. But acting was an art he had grown to fall in love with while enacting in school plays. And it was only after a Kannada playwright offered him a chance to act in one of his stage plays that he started to think of making acting his lifetime job.
When he expressed his willingness to join Madras Film Institute, his family did not prove to be very supportive. But the sheer grit in this man could be easily noticed by his friend and co-worker Raj Bahadur, who motivated and financed his acting lessons. And today, he is one of the most celebrated actors in India. Moreover, his life struggles have kept him eternally humble. He has spent more than half of his income in charities and doesn't like to talk about it. 
These people are success stories in themselves. They inspire us to write our own.