Chocolate. *sigh* The word itself sets hearts beating into a frenzy. Not all the time though. Here are some images of stuff made from chocolate that might just make it stop for sometime. A chocolate skull? Chocolate shoes? Yep. You read it right. Go on and explore the world of creativity, sculpture, and downright crazy:
1. To express how much you love your significant other… in chocolate
2. Why wear leather shoes when you can wear chocolate ones?
3. You can just eat a bite if you are hungry
4. Seriously though, who would want to get them dirty?
5. A sculpture of Nigella Lawson
6. A sculpture of Elton John
7. A hairstyle made out of chocolate… maybe she likes sticky hair?
8. Because normal beds are not good enough
9. These chocolate sneakers were created for the 25th anniversary of Nike's Air Force 1
10. Squid covered with chocolate… just because.
11. Why buy a horse when you can make one out of chocolate?
12. Please, oh please, waste chocolate by making skulls
13. An ENTIRE ROOM made of chocolate
Their AC bill must be emptying their pockets.
14. Because normal apes aren't enough…
15. You're going to have nightmares after looking at this
You are most welcome.
16. I don't even…
Are those babies coming out of her? Or intestines? WHAT IS WRONG WITH THIS WORLD?!
17. I am gnawing on my keyboard already
"Hey, where's the space bar?"
"Sorry, I was so hungry, I ate it."
18. Why would you do that?
19. Let's eat some rats!
20. Does this count as cannibalism?
P.S – that "brain" is a walnut. Because the person who made this was a nut? Just saying.
But I am sure you must know quite a few people who have walnuts and other nuts instead of brains.
21. Art has never looked so beautiful
22. A model made out of chocolate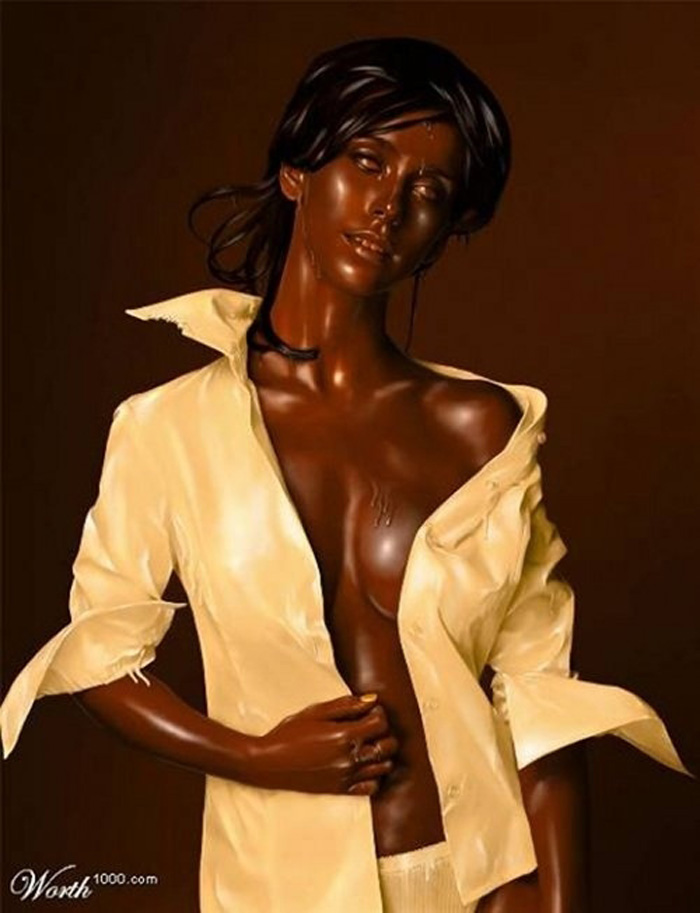 23. "Ladies… "
Any takers?
"Life is like a box of chocolates…you never know what you are gonna get."
Clearly.