The guy who gave us films like Saving Private Ryan, Jurassic Park, Jaws, E.T. and Schindler's list got to be quite special. Steven Spielberg, with his sheer brilliance, has managed to stage films so powerful that their impact still last, even after years.
He has been nominated for seven Academy awards and has bagged three. Having grown up in an orthodox Jewish family, he had a tough childhood dealing with strict morals and constant bullying. While majoring in English, he got an unpaid internship at Universal Studios where he managed to impress them with his writing and editing capabilities.
That small job, which didn't even pay him anything was the start to his journey of becoming one of the most noted directors in the film industry. Presenting some quotes by him that capture his passion for films and life beautifully:
1.
2.
3.
4.
5.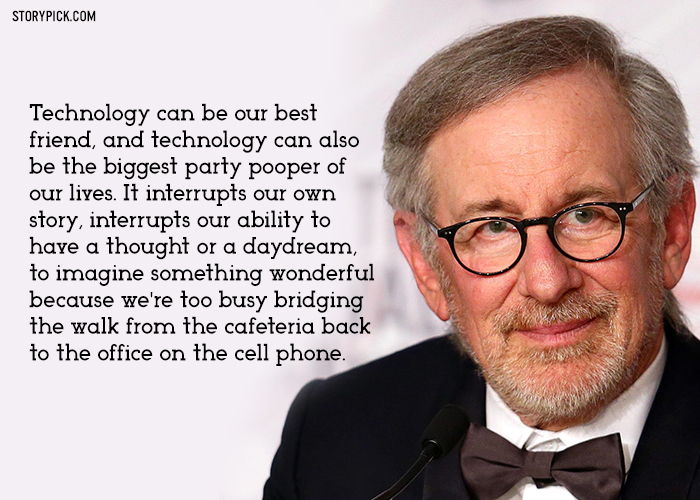 6.
7.
8.
9.
10.
11.
12.
13.
14.
15.
Words of a true genius! Salute Mr. Spielberg.