Having grown up in a typical desi household, I have mostly had ghar ka khana in steel plates. The fancy plastic/ceramic/glass/diamond plates were reserved for special occasions – like when the President comes over (read: never).
So going through social media and coming across various desi food blogs I can't help but ask myself – Do people not use steel plates anymore? What is this aesthetically pleasing white glass plate that seems to dominate every household nowadays?!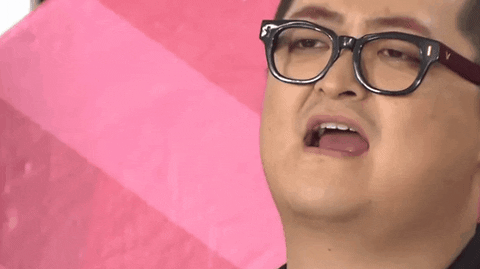 And people on Twitter have been discussing the same! In a hilarious steel plate v/s fancy plate debate, lovers of the former kind have jumped to defend the honour of steel plates. Have a look:
TIL that it bothers some people that I use steel plates for food?!?! Someone please help me understand this better.

— sic(k) mundam (@ObiWanManobi) July 14, 2020
Made some peanut butter and chicken noodles and served it in a steel plate as a fuck you to crockery elitists. pic.twitter.com/8LCw1JwsLB

— Genderless Android | Major Kusanagi on Acid (@rahuldsouza) July 14, 2020
Noobs. Noodles are to be served only in red plastic plates.

— butterbitch (@sastabarista) July 14, 2020
Ceramic plate + spoon = CLING CLUNK
Steel plate + spoon = tunk tsssk
The logic is straight and clear

If you're eating off plastic plates, there, there! Life will get better 🌹 https://t.co/t5XjMTHy5a

— Opinion Pakoda (@OpinionPakoda) July 14, 2020
excuse me who are these crockery enthu cutlets, I eat in a steel plate everyday, my south indian ass can't digest food otherwise

— Tu Kaun Hai Bey (@radzzzzster) July 14, 2020
Why is this a problem. This is like the ppl getting gifts for good marks that was going around yesterday. pic.twitter.com/MjZQ1Kvxht

— Kazarelth (@Kazarelth) July 14, 2020
Hahaha. It blew my mind that people got gifts for getting good grades. And that you're not supposed to use steel plates?!

— Nivedita (@Nivivacious) July 14, 2020
After four months of sitting at home and looking at all these food pictures, I have a simple question: Does nobody eat in steel plates?? What is all this fancy crockery???? Who are you people???????

— Shubham Gupta (@shoebumgupta) July 15, 2020
Most people use ever silver/stainless steel for daily use,but, when they are post the same food online, colour plates come out. #ellamEyeWaas pic.twitter.com/UY40XcXLUa

— Jai Ganesh J (@JaiGanezJ) July 14, 2020
Same. I eat my Tamil food only in a steel plate for impact. @ishasha99 took forever to get used to that fact.

— Rocky Palgoa (@AkriPasta) July 14, 2020
When I was living in Pune, my flatmates wanted to buy a WHOLE FUCKING CERAMIC DINNER SET because apparently they did not eat in steel plates at their house. I flat out refused. Apparently, they continued with plastic plates.

— Ginwisha (@keepsitrustic) July 14, 2020
Show them these and tell them food on Steel plates look awesome. 😜 pic.twitter.com/rBlgutdJAC

— अंशु (@anshu) July 14, 2020
North Indians. So many of my friends up north don't get it. I don't care. They are too posh and eat in ceramic plates… I hope their kids break it🤣

— Shruthi (@shruthipady) July 14, 2020
Really? Steel plates bother people ? Why ? I am 40 and that's what I have used ALL my life .. I have been outside India 50% of time in last 15 years and the same continues. The convenience of the straight edge not available with the dining set 'plates'

— HK ' shoOOonya (@shoOOonya) July 14, 2020
wat. literally all my life i have used steel plates. the other plates see the light of day on 'special occasions' only

— Neeraj (@twatterbaba) July 14, 2020
It dont break if you drop it 🤷. Case closed.

— cypress ice (@knbsntbttns) July 14, 2020
Steel plates are superior- top reason being that you dont have an anxiety attack everytime you wash it thinking it might break.

— Tant (@spatialoddity_) July 14, 2020
I guess glass plates look fancy and thus more Insta-friendly. But outside of aesthetics – I don't get it either.

— Alyssa 🎂😝🙈 (@filmibaby) July 14, 2020
We are together in this. And we are an army.https://t.co/utBgXEoO6g

— Rajasaurus 🌸 (@panchhphoron) July 14, 2020
*Cough* Aesthetic Snobs *cough*

— Brottagonist (@kothubarotta) July 14, 2020
Thanks for doing this Rahul. I was also irritated with all the fancy crockery on insta. You voiced the anger of many.. haha

— A Lady in Mumbai 🎢🔥🍁🍂#diaryofanobody (@ALadyinMumbai1) July 14, 2020
The conversation got so intense that most people forgot that one of the users was eating peanut-butter noodles. I mean, WHAT IS THIS ABOMINATION?
I am right there with you on steel plates b-but p-p-eanut but-ter n-noodles?

— मोमो (@Mlady_mcBeth) July 14, 2020
Kaise kaise zaleel log hai matlab lockdown hai bhai aur log aapke itne skills waale nahii hai kuch to lihaaz rakhe

— Shees 🤞🏻 (@aee_jaa_bae___) July 14, 2020
Wait peanut butter noodles? 😟

— prachi (@tweetsterrrrr) July 15, 2020
Seems more like a fuck you to your taste buds

— Positive Attitude Jig (@AlRaibman) July 14, 2020
So on which team are you on – steel plates or fancy plates? Tell us!