Animals do not talk and express like we do, but it doesn't mean that they don't emote. Every creature expresses itself, and to capture that perfectly is requires extraordinary skill. Some photographers have brilliantly succeeded in capturing animals in their full glory, but this Chinese artist has captures the zeal perfectly by splattering ink on canvas.
Chinese-born paint-splatter and street artist Hua Tunan, is out with his stunning series of Splattered Ink Animal Portraits which will leave you amazed and impressed.
1. Prairie Fire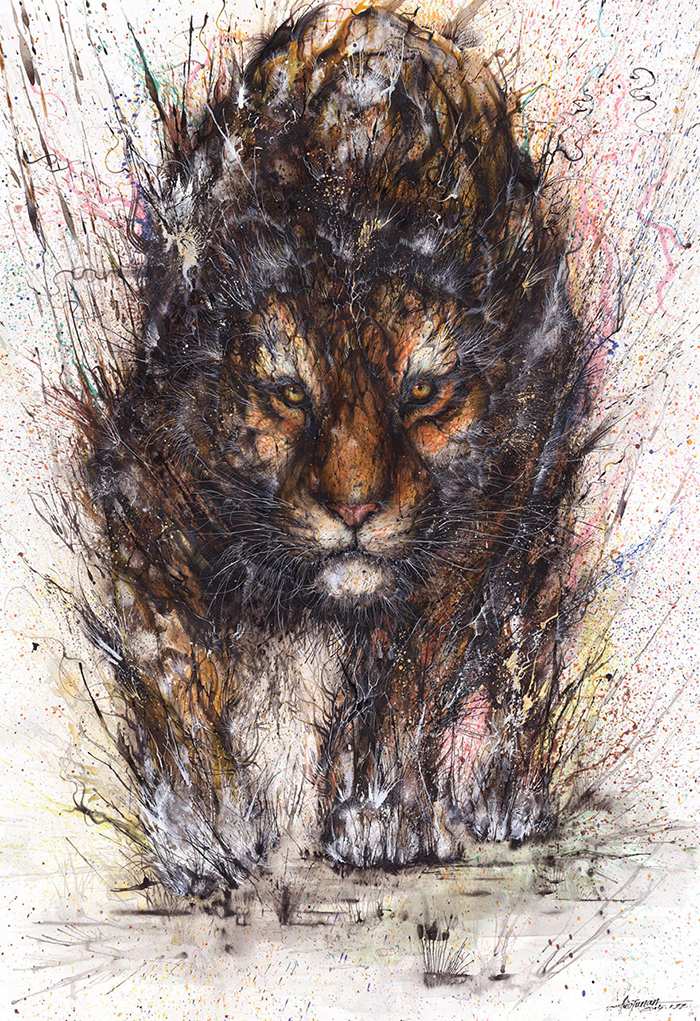 2. Blue Ink Leopard
3. Crouching Tiger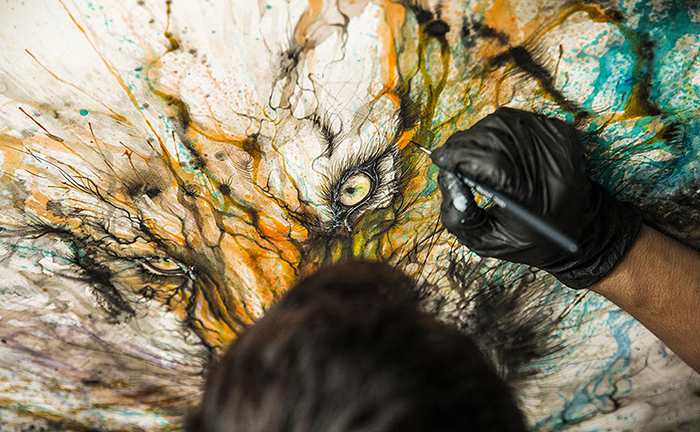 4. Colour Parrot
5. Keep Walking
6. Peacock In Tai Chi
7. Goshawk
8. JEDI Rhino
9. Night Bird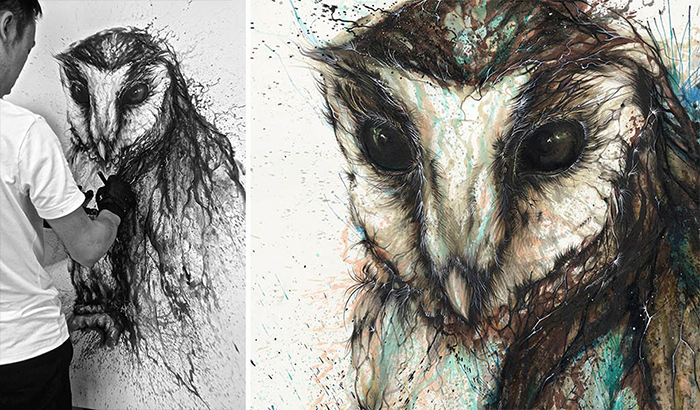 10. Life On Dusk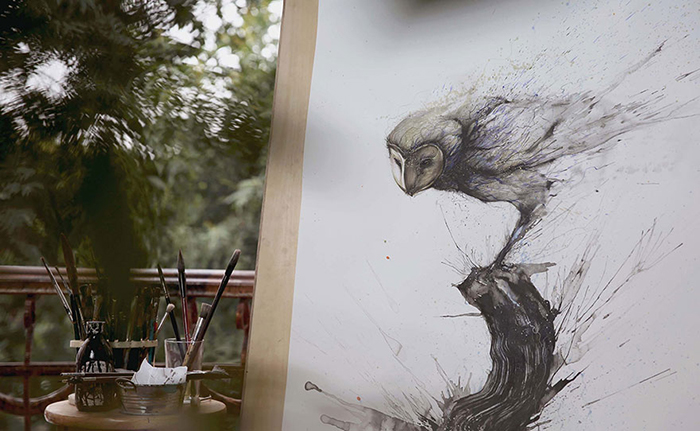 The best part about these paintings is the life like movement, that comes out because of the pattern created by the ink. It's like they are marching ahead…bathed in chivalry.
Standing ovation from us! 😀
Source: Bored Panda