Fuel consumption over the world is at an all-time high, and fossil fuels are on the brink of depletion. The Indian Government is on a mission to harness as much solar energy as possible, and with this view in mind, they are planning to test the first ever solar panel equipped train.
The trial run will be conducted in Jodhpur, Rajasthan by the end of this month. Diesel engines will pull the coaches and the solar panels will power the internal components of the coaches.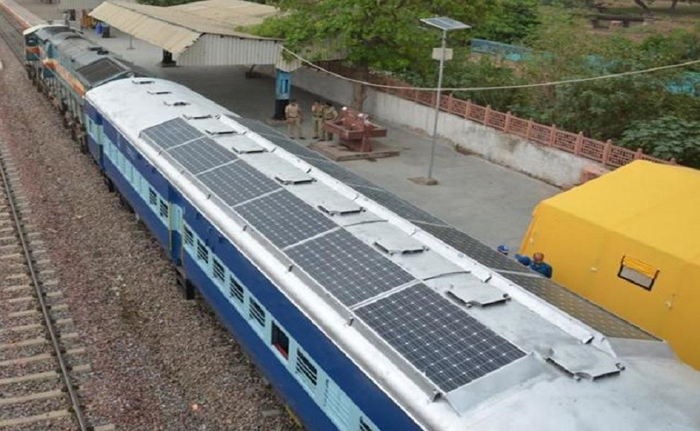 According to North Western Railways Public Relations Officer Gopal Sharma, "This train will be run as a passenger train, the route to be decided after the trial run. This is the initiative by the Railways to make use of alternative source of energy. The prototype of the solar power-enabled coach where the entire train will be fitted with solar panels is going to be used for the trial."
Apart from solar energy, Indian Railways have also been considering the usage of alternate sources of fuel like CNG, biodiesel, and natural gas.
Studies claim that approximately 90,000 litres of diesel could be saved per year if all trains in the country are equipped with solar panels. With that figure, the carbon dioxide emission could be reduced by 200 tonnes per year. Solar panels and other alternative sources of energy will also help in saving approximately Rs. 82 lakhs per train per year. The year 2020 is being targetted to make 10% of all energy to be consumed by way of renewable sources.
While alternate fuel sources like CNG and CNG-diesel hybrids are being used, they haven't been applied to large scale rail transport platforms.
But this is one step further in energy and fuel consumption!
---
News source: The Times of India, Zee News
Cover image sources: 1 & 2