Earlier this year, a man in Bengaluru helped set up a home-cooked food delivery business for his house help so that she could earn some extra money during the pandemic. Now, Mehak Chawla has shared how her maid utilized the money she gave her to buy a smartphone 4 years ago in the best possible manner.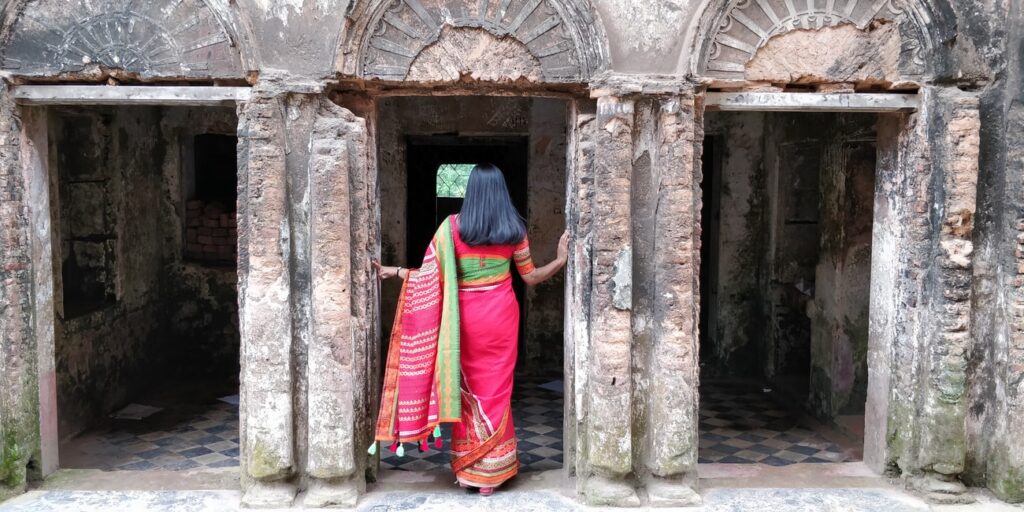 Turns out, the maid has been watching YouTube videos on creating content online and making Snapchat videos of herself singing, dancing and doing voiceovers. She has also been shooting them during the golden hour with the help of her husband and posting them under an assumed name. Her ultimate goal is to make money off the internet and help her community navigate it. How cool is that?
About 4 years ago, I gave some money to my daily help to buy her first ever smartphone. And today, something wonderful happened. A thread…

— Mehak Chawla (@Mee_Hak) November 19, 2020
My help, who usually comes at 7.30 or so in the morning, today asked a very groggy me, if I watch videos on my phone. I said of course. She then asks do I create videos: I say yes, thinking she might need help creating one.

— Mehak Chawla (@Mee_Hak) November 19, 2020
The very next moment, she drops whatever she is doing, and runs to get her phone. The next thing I know, I'm looking at her "snap videos"! She is all decked up, and singing and dancing to popular Hindi and Bengali numbers. She is also doing funny voiceovers…

— Mehak Chawla (@Mee_Hak) November 19, 2020
I asked her when does she find the time and she says the light is perfect around 5pm, so she dresses up everyday and goes to the terrace of the building where she shares a small room with her husband and 2 kids…and she makes videos (and posts them under an assumed name)!

— Mehak Chawla (@Mee_Hak) November 19, 2020
Her husband, she says proudly, is her cameraman! Intrigued, I ask her where did she learn about all this: and something even more powerful comes out. She has a WhatsApp group with other Bengali helps and a teenage girl in that group became quite famous on TikTok…

— Mehak Chawla (@Mee_Hak) November 19, 2020
This teenage girl, it turns out, even made money from the platform. And that's what led to my help take to a platform like Snapchat (since TikTok is banned in India) and aspire, to someday make money from it…

— Mehak Chawla (@Mee_Hak) November 19, 2020
So she puts in the effort, every single day. She shares tips on her WhatsApp group, watches YT videos about creating short videos, and well, though she doesn't know it: she also takes full advantage of the golden hour!

— Mehak Chawla (@Mee_Hak) November 19, 2020
And she's getting popular! She says her first video got some 30 "hearts" but now she gets nearly 200 on every video. She even told me "didi you should also make videos"!

— Mehak Chawla (@Mee_Hak) November 19, 2020
@rajatagr laughed and said, our help is asking you for a collab!

— Mehak Chawla (@Mee_Hak) November 19, 2020
And I smiled and remembered the day when I taught my help the basics of using a touchscreen a few years back. I kept thinking about this incident the entire day…

— Mehak Chawla (@Mee_Hak) November 19, 2020
If this is not the "digital revolution", I dunno what is! And today I believe more than ever, that it has the potential to be a great equaliser.

— Mehak Chawla (@Mee_Hak) November 19, 2020
People are saying that this is just one example of the opportunities that the digital revolution is giving talented individuals.
And there will be a day when books will be downloaded and courses will be finished in blue collar segment also
This movement should not be limited to dance songs videos only but everyone should grab the opportunities beyond tangible limitations.AMEN

— DRSunanda MitraGhosh (@sunandamitra) November 20, 2020
👏👏👏This is the 🔥 insight that I am working on too. lack of mobility/access meant that much talent/ambition among women remained trapped. While most of it may still b lost in the absence of real econ opportunities, some (like ur heroine) will make the most of digital😍

— shinjini kumar (@shinjini9) November 20, 2020
So many learnings about wonderful joys of life through small efforts and resources 😊

— Roshan Todi (@roshantodi) November 20, 2020
I motivated my 83 Yr old ailing mom 3 yrs back to start Facebook ing to her Gr8 reluctance. Guess what; she's established contact with 60-70 Yr old lost contacts as well as newer generations that she's never met or ever will. She's again found her world it seems.

— P C Das (@iampcdasdelhi) November 20, 2020
If there's any equaliser that this country is going to have, it's the internet and it's literacy amongst the poor.

— Ankit Singh (@inktsg) November 19, 2020
Kudos, Mehak, for opening this door for the hardworking lady and helping her discover a secondary source of income.