Living under terrible conditions, refugees in war-torn or disaster-struck areas have to wait really long for food supplies. Conditions are even worse for the ones in life-conflict zones like Iraq.
Not many would want to enter a life-conflict zone and help them out. But one such soul is Ravi Singh. A Sikh, born in India and brought up in Britain who runs Khalsa Aid. He risks his life and travels to disaster zones to provide help to the refugee families.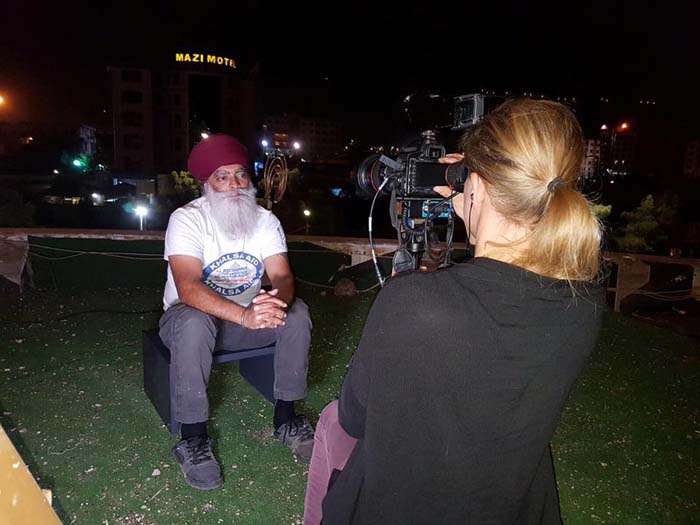 BBC World News' documentary, The Selfless Sikh, captures Ravi's visit to Iraqi Kurdistan, Erbil to Duhok, and how he provides aid to Yazidi families who have fled their homes to escape the brutality of Islamic State.
When the 47-year-old Ravi saw the state of the Yazidis families on news, the gory sight and their terrible living conditions moved him. He decided to help them out. He, who is a ray of hope for the refugee, says,
"I think what people need is hope. they have hope somebody is coming."
When there, he works closely with the Gender Center, an organisation that helps Yazidi women and girls who have escaped ISIS, rebuild their lives. He visits them every month and distributes a bag of basic supplies that includes – tea, sugar, tinned tomatoes, oil, pasta, bag of rice, bleach, washing powder and other basic supplies.
But his distinctive appearance makes him a potential target. Since ISIS leaders also wear turbans and have beards, Singh is at times perceived as a target or potential ISIS-ian.
"I wear different colour turbans. We don't wear black or white ones, so that we don't get seen as ISIS. Quite sad really, because being a humanitarian that shouldn't be the case."
Despite his life being at risk in these war-prone areas, Ravi, who is proud of his faith in Sikhism, feels it is a calling from within and continues to do the good work.
"Yes, there's danger. Is it worth the sacrifice? It's worth it for me because it's a calling from within."
He not only provides them with aid, but also spends time with the families, listens to their stories and as a proud Sikh is always willing to help them, by going that extra mile.
With "Recognise the whole human race as one" as his motto, Ravi continues to do his great work. You can watch the broadcast of the documentary on BBC World News on December 2, 2016 at 2.30 p.m. or even here:
https://www.youtube.com/watch?v=x2HvUd1oqjA
We have nothing but respect for you, Sir. People like you keep our faith in humanity alive.