One of the most loved TV characters we've had for the past many years is ACP Pradyuman from CID played by the ever-talented Shivaji Satam. However, since CID ran successfully for two decades, one would think that its main heroes are basking in fame with several projects in hand. But sadly, that is not the case.
According to ETimes, Shivaji Satam opened up about how he isn't getting many offers lately and has been "sitting idle" at home for quite some time now.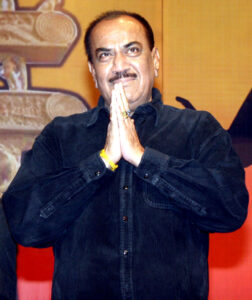 "'I won't say that I am getting many offers. Nahi hai toh nahi hai. There are one or two offers that are not interesting as well. I am from Marathi theatre, I have always done projects that I liked."
He further added that no powerful characters are being written in general and it's a shame that the audience is missing out on good actors.
"It's my bad luck that no powerful characters are being written. It's a loss on both sides. As an actor, I miss out on good work and the audience misses out on good actors."
Satam went on to claim that the only roles that he's being offered are those of cops, similar to what he played in CID, reported News18.
"Main kyun karu? I cannot do the same role again and again."
He then stated that if CID resumes again, he will once again be the face of the project. He isn't tired of CID. Instead, he is tired of sitting at home.
"Tomorrow if CID starts again, I'll be right in the front to do the project. I'm not tired of playing the character, but tired of being home."
We hope things soon work out for him!