Shashi Tharoor and his Tharoorian vocabulary need no introduction. Like that wasn't enough, the politician has great oratorial skills and the eloquence that makes him a favourite amongst the takers and makers of lit fests.
In fact, the Congress MP, thanks to his literary conquests, has lately turned into a teacher, giving the internet important lessons from his thesaurus-like shabdmala. Remember the last time when he took the pain of introducing us to 'Webaqoof'? Not to forget 'Farrago.'
'But how would he fare if he were to take a Hindi quiz?'
If you are one of the many (including yours truly) who pondered about the above-mentioned, then you're in luck. Why? Because the man of the moment just took one, that's why!
Shashi Tharoor recently sat down for a Hindi vocabulary test with Akash Banerjee, who hosts political satire show 'Why So Serious?' and it's unmissable! 
Now, while the test required him to answer the meaning of twenty (rather difficult) words, it became another ball-game when he decided to go for the word 'Jumla' and take a dig at PM Narendra Modi (simultaneously).
And it wasn't just that one time.
Things turned particularly shady when he went to express his thoughts about the word 'Jugaad'…
"He manages to form a government by getting various others agree to join him. That's a form of jugaad."
And give his explicit views about the now (in)famous phrase 'acche din'.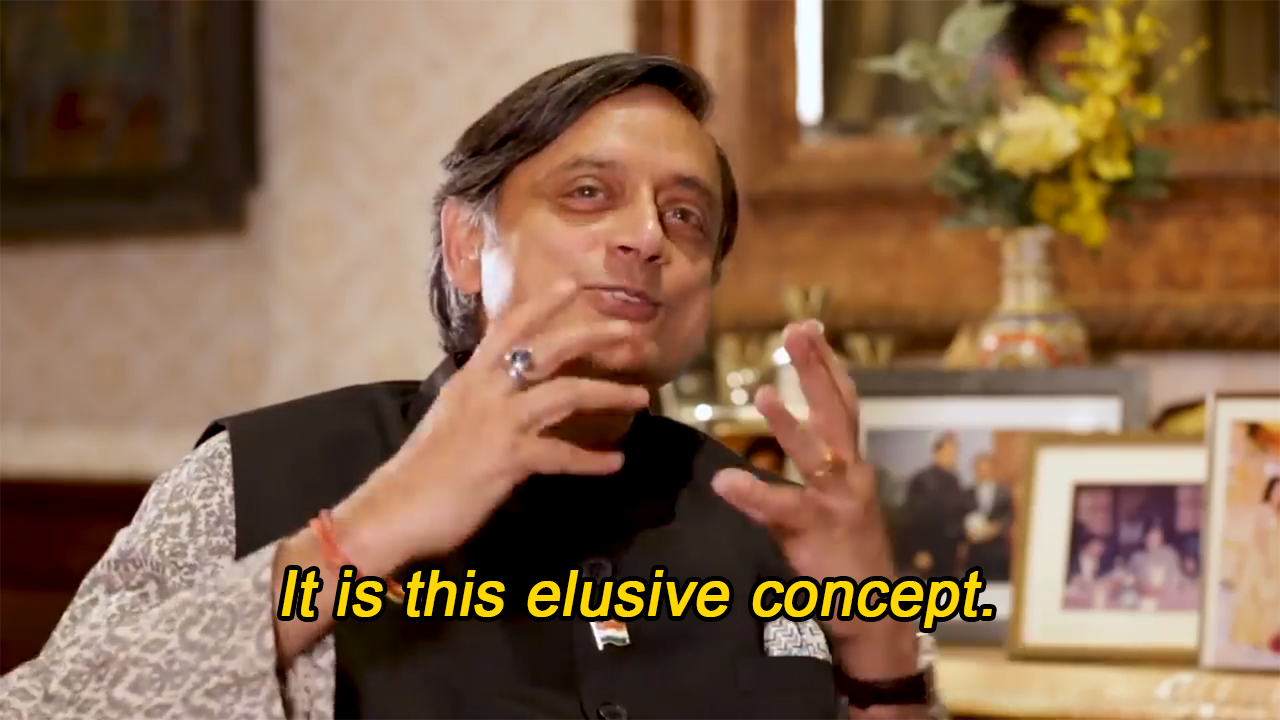 "It iS Copyright To Certain Men And they will keep offering it to you, to entice you to follow them like the pied piper of New Delhi."
Of course, he falters too at words like 'laupadgamini' but you'll have to watch the hilarious video for that. 
Told ya! It doesn't get funnier than this.