Shahid and Mira turn heads wherever they go. They have confessed their love for each other multiple times in talk shows and interviews; and their PDA has always given the masses #CoupleGoals. They now have a beautiful daughter Misha, who is just insanely adorable.
The couple has been making appearances together and this time again, they attended the IIFA 2017 in New York. Shahid bagged one of the most prestigious award of the night with his wife and daughter by his side.
The winner of the Best Actor award for 'Udta Punjab', Shahid was called upon to ask a few questions. According to an Indian Express report, when asked what was the naughtiest thing he did when he was 18, he said,
"At the age of 18, I had no idea that I will be married to a girl who was five years old when I was 18. I guess that's the naughtiest thing I have done."
Shahid is a doting father and the way he speaks about Misha says everything. This time again, he gushed while talking about his daughter. He said,
"She is the most important thing in my life. Everyday she changes us (Shahid and Mira) in many ways. I think about her before I think about myself."
Shahid also said that Mira does get a little upset when he's unable to spend time with her. The actor will be taking some time off soon to enjoy with his little family. He said,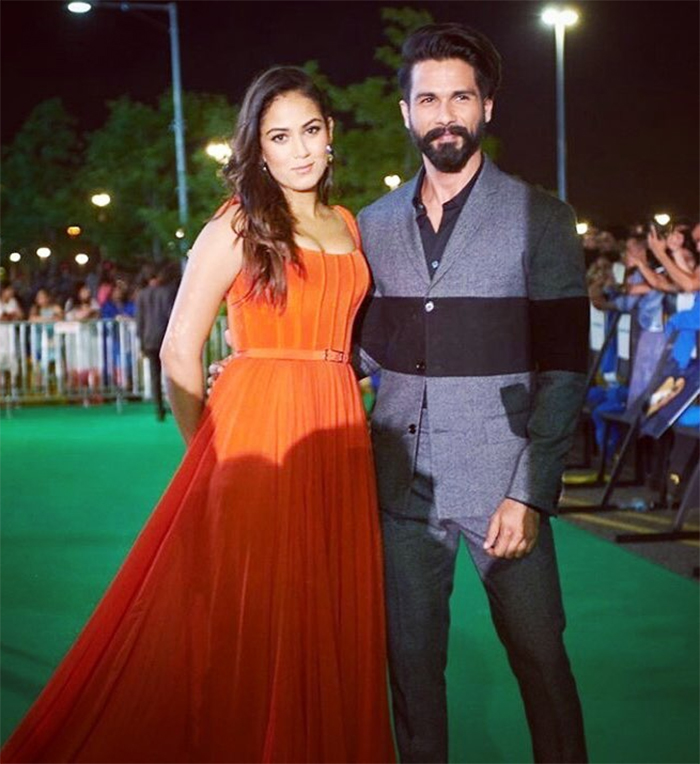 "My wife thinks I'm a boring husband because I've been working for the past three days. She's like, 'You've come all the way and you have no time.'"
Quite frankly, everything that happened at IIFA (nepotism jokes in bad taste/targeting Kangana, unexplained awards), Shahid's performance and his banter with Misha was one of the most entertaining things about the show.