Desi arranged marriage rishtas are characteristic of a long list of expectations, strangers counting your flaws, etc. Finding the right match can be a daunting task, and facing rejection from the other end is bound to happen at some point or another. And that's completely okay!
A female Twitter user shared how her family reacts to her after she happens to turn down a potential suitor.
Everytime i reject a rishta, the question i get from my family is "tu boht hoor pari hai?" Why is it about my "beauty" every fuxkin time? Why can't i bloody reject someone despite what my face looks like?

— Avneet Kaur (@couthy_vibes) July 14, 2021
I said maine kab bola main sundar, ab sundar nahi toh mtlb choose krne ka option bhi nahii doge?

— Avneet Kaur (@couthy_vibes) July 14, 2021
In our cases rishtedaar begin with "ladka ameer hai, apna business hai, akela beta hai" and then people say girls are gold diggers. Nahi chahiye bhyiii paisa inn rishtedaaro ke muh pe maardo koi

— Avneet Kaur (@couthy_vibes) July 15, 2021
She also responded to some comments justifying her decision:
What feelings man? It's a stupid arranged rishta, you can choose other girl, what is the point of forcing one girl who isn't even interested in marriage? I am sorry but i cannot choose to sympathize with someone's emotions over my career and choice.

— Avneet Kaur (@couthy_vibes) July 14, 2021
With all respect sir, i can settle down in my life without getting married to a rich guy. I can earn as much as any other guy out there then what is the point of forcing me into a marriage with some rich guy that even my family doesn't know much about.

— Avneet Kaur (@couthy_vibes) July 15, 2021
Desis talked about how it is unfair it is to equate a woman's choice with her physical appearance, and that parents shouldn't guilt her like this:
The fact that a girl can reject an arranged proposal only if she is extremely beautiful says a lot of us a society. Where is her right to choice?

— Neha (@motherofjargons) July 15, 2021
Same here. Parents have a hard time accepting their girls rejecting a rishta. Unke zamaane mein toh ye haq bas mardon ka tha na! https://t.co/7tvEO0uH1D

— Indian_RedHead (@jha_neha13) July 15, 2021
Or family will say " agar aise hee Rishtey reject karegi tu koi Budha aadmi miljayage' that's fuxking old ideology !!

— MOHAMMED AZHAR UDDIN (@Mohamme55343539) July 15, 2021
Mere sath b aise hi hotha tha, tu turum khan hai ya shahzada!🤣🤣🤣

— Ehtesham Nizami (@Ehtunizami) July 15, 2021
uske alaawa bhi aap mashallah bhot khoobsurat hai chinta na kare ghar wale are famous for hitting the lowest point jab unki nahi chalti

— 桜 (@paurikhal_ki) July 14, 2021
Its generation gap yaaarr

— Yashmeettttt (@BiriyaniPlease) July 14, 2021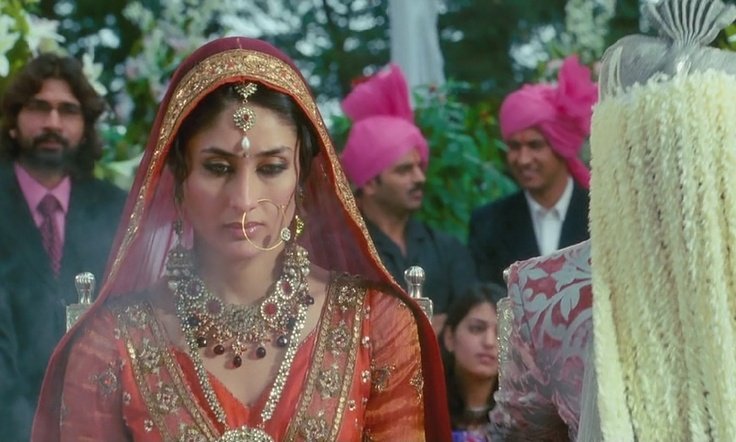 Because no means no, even in a rishta meeting.
Hhaha , i have gone through this same humiliations … But really you are hoor pari girrrl…. dont bother , dont lower ur standards … n get settled only in ur terms…

— Rekhuli (@rekhuli) July 15, 2021
You can and you should. It your right

— Purrkaj Caturvedi blog 🙀 🏳️‍🌈 (@citizenbolario) July 15, 2021
Just do that which your mind and heart accept.. life is yours so the decision is your too

— 🇺🇸🅱️IMAL🅱️EING HUMAN🍀(Lucky) (@vimalkunwar) July 15, 2021
What's your take on this? Tell us in the comments section.