Valentine's Day is around the corner and either you are Google-ing where to go out on a date or downloading movies for a marathon to spend the night alone – there is no in between!
However, you might be in that zone where you are 5 seconds away from asking someone out or deciding to get into a relationship, but something is holding you back.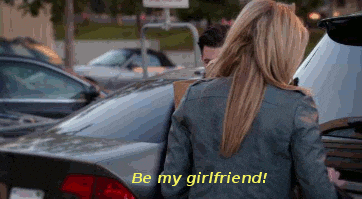 But behold the power of the internet! It has some advice to give you before you dive into the roller-coaster ride that is a "relationship"!
Women from around the world took on Reddit to share top love advice they swear by and some of them may come in handy!
1. Always look out for red alerts.
2. Because if you hang on despite of the red alerts, things will only get worse!
3. Won't call it a "relationship" but wants relationship benefits? WALK AWAY!
4. Just don't go out with anyone. Take your time.
5. He might be a "nice guy" but can be a shitty boyfriend. Remember that.
6. You cannot love anyone else if you don't love yourself.
7. Go for the one who respects your boundaries and doesn't push himself on you.
8. Communication is key!
9. NEVER SETTLE. You deserve more than what you're looking for!
10. If you're looking for a relationship, do not settle for anything less just to please the guy.
11. Always remain patient for good things to come.
12. If a guy doesn't want to label the relationship but expects you to do everything a girlfriend does, to hell with him!
Dating and relationships could be tricky, we admit. But now that you have a guide to millennial dating, its time to gear up for Valentine's Day!