There were numerous things we were taught and bought back in our school days that have zero utility now. One of them is a geometry box, which for many of us, sits at the back of a shelf against a dingy, dusty corner.
However, some of the things that were found inside a geometry were used till it became unusable – like the ruler, sharpener, the tiny red pencil, protractor and the compass – others never saw the light of the day. Looking at them we often questioned, 'Yeh kis ke liye hai?'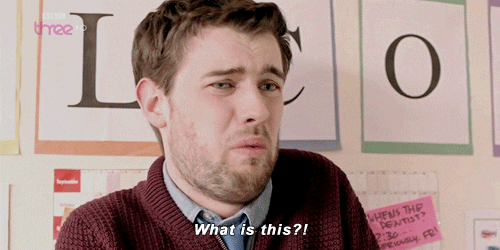 One of those things is the Divider. And people online have been discussing what it's originally for.
okay but what the FUCK is this for? pic.twitter.com/Lz68k2LmDy

— poha (@pohahub) June 2, 2021
And the answers of some will make you go ROLF! From using it as a protective weapon to using it to punch holes into juice boxes, here's what some people believed the function of the mighty divider to be:
to protect urself from goons pic.twitter.com/niKpAXrhEJ

— B.TANAV REDDY (@reddy_tanav) June 3, 2021
It's protector ,used for protection if someone tries to steal your box ,I guess

— Chitrang Kadam (@ChitrangKadam) June 2, 2021
To threaten the teacher into letting you go to the washroom between the test

— adith||free palestine🇵🇸 (@rasputinforeal) June 2, 2021
To tie the supplements to the main answer book wdym

— puss in boobs (@gaarphield) June 2, 2021
Nails saff karne keliye

— OK BOOMER ♡ // Rish🦋 stan (@OKBOOMER21) June 2, 2021
to play the 'stab between fingers game' where you place your palm down w fingers apart on a table and try to stab in the finger spaces like a magician

— mirudhula (@mirxluh) June 2, 2021
To write your name on the desk so when you come back years later it's still there

— Siddhant (@SiddhantRander) June 2, 2021
For bullies to place it on your seat in school so that you sit on it and hurt yourself and they get to laugh at you

— Iyeronical (@LosingMotion) June 3, 2021
To make circle on desk

— epic replier (@mahimaactually) June 2, 2021
It's a bonus tool to help you pretend that you're doing something on the notebook when the teacher does the rounds. No one including you and the teacher knows what're you doing though

— Cubbi_Bear (@CubbiBear2) June 3, 2021
Ek baar meri 10 rupaye wale frooti ki pipe nhi mil rhi thi isi se dabbe me ched kiya tha

— Amritesh Bharadwaj (@AmriteshBharad1) June 2, 2021
That is for scratching whitener frm ur desk.

— Ojaswini 💭 (@Oja18554270) June 3, 2021
What do you think can be the creative uses of a divider? Tell us! 😀