Back in 2008, Ratan Tata led Tata Motors launched the 'Tata Nano', a compact inexpensive city car, with a launch price of ₹1,00,000 so that those who can't afford expensive cars can still enjoy one within their budget and be safe on the roads. They were the ones who made cars affordable, especially for the Indian public.
After giving scores of people their first car, and adding a sentimental value to the hatchback, it was discontinued in May 2018.
Those who couldn't resonate with this emotion would feel why would a company like the Tatas produce a car like that? Well, industrialist, and a former chairman of Tata Sons, Ratan Tata has the answer for you.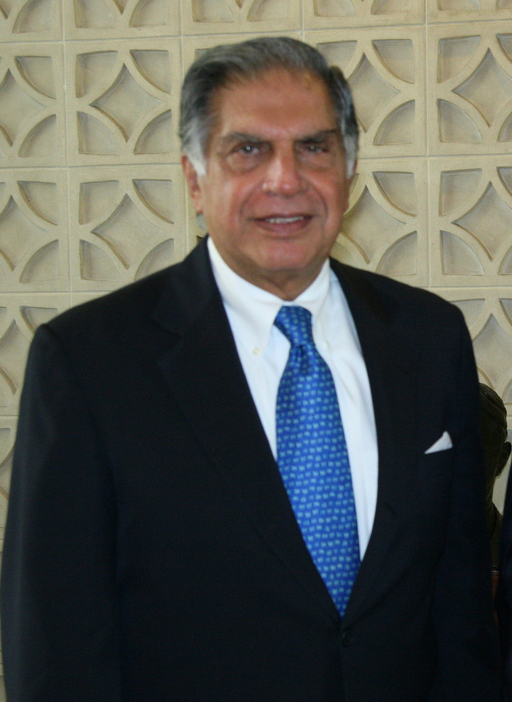 Taking to Instagram, the philanthropist shared a throwback picture from the launch ceremony of the people's car and wrote what motivated him to come up with the car.
He wrote that watching Indian families on their scooters riding on unsafe Indian roads with the kids sandwiches between the parents moved him to come up with the idea of an inexpensive car.
"What really motivated me, and sparked a desire to produce such a vehicle, was constantly seeing Indian families on scooters, maybe the child sandwiched between the mother and father, riding to wherever they were going, often on slippery roads."
Sharing how a doodle of the car became a reality, the Padma Vibhushan awardee wrote:
"One of the benefits of being in the School of Architecture, it had taught me to doodle when I was free. At first, we were trying to figure out how to make two-wheelers safer, the doodles became four wheels, no windows, no doors, just a basic dune buggy. But I finally decided it should be a car. The Nano, was always meant for all our people."
View this post on Instagram
Just hours after he shared this on his social media, people flooded his post with heartfelt messages saying that he is a gem of a person.
Despite his efforts to make everyone afford a car and be safe on the road, the Tata Nano had a slow death. Like scores of people online, would you like to see the car make a comeback?