Success and failure are both part of life. Both are not permanent.
In India, there are people who became as big as their dreams and made their luck themselves. They came from nowhere, overcame all odds through hard work and self-belief and created an unimaginable benchmark.
Their stories have been an inspiration for many to chase their dreams and realize it. Their journey might not be like most of the 'richest' people in the world, but they are fascinating 'rags-to-riches' stories.
Here are the 12 inspirational rags to riches stories.
1. Dhirubhai Ambani
Early life:  Bhajia vendor
Became: Founder of Reliance Industries
The son of a school teacher in a remote vilage in rural Gujarat started Reliance Industries with just $1000 and now it is among the world's 100 companies. No one could have imagined then that former student of Junagadh's Bahadur Kanji High School who during the sixties lived in a one-room chawl with his wife and children would build his own out-of-the-world dream.
Fact Source
2. Dilip Shanghvi
Early life: Drug distributor.
Became: One of Asia's wealthiest self-made billionaire.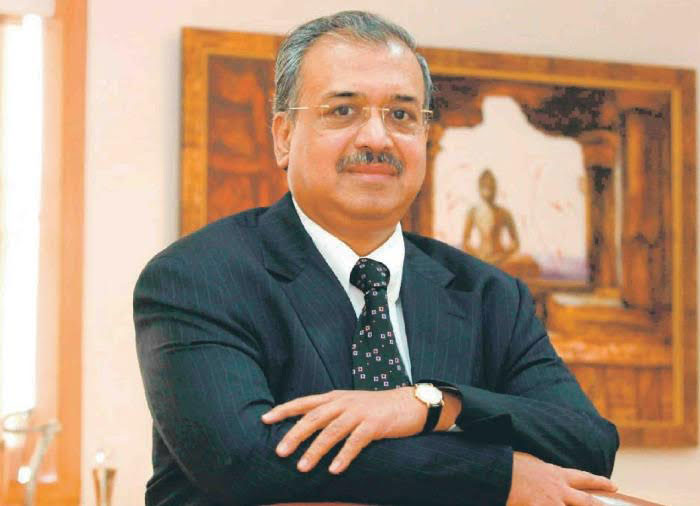 The founder of Sun Pharmaceuticals is the leading drug maker in India. When he started his pharma company in 1983 with 5 products and 5 people, hardly anyone could guess the success he will achieve. In 1987 when the company began selling on a national scale, it was ranked 108th. Now it ranks 6th, which is nothing short of mind-blowing.
Fact Source
3. Narayana Murthy
Early life: Rely on his wife's savings of Rs. 10,000
Became: The Father of Indian IT Sector
Not many know, but the founder of Infosys had to depend on Sudha Murthy's savings of Rs 10,000 in 1981 to give wings to his vision.
Fact Source
4. Karsanbhai Patel
Early life: A lab assistant at the Geology and Mining Department.
Became: The man behind 'Washing powder Nirma'.
Karsanbhai Patel is a befitting example of a self made man. Coming from a humble farmer family, he went on to establish 'Nirma' using all the 4 P's of marketing (viz. product, price, place and promotion).
Fact Source
5. Patricia Narayan
Early life: Sold homemade pickles, jams and squashes.
Became: Owns a chain of restaurants in Chennai.
Her story may sound like the quintessential rags-to-riches story. Suffering abuse at the hands of her drug addict husband, Patricia at the age of 18 was left to fend for herself and her two children. She started out by selling pickles, jams and squashes. From then on, there was no looking back. Ms. Patricia's road to becoming a restaurateur was no overnight miracle but a journey spanning 30 years.
Fact Source
6. Indra Nooyi
Early life:  Night-shifts to pay for her college studies
Became: CEO of PepsiCo, the second largest beverage business in the world.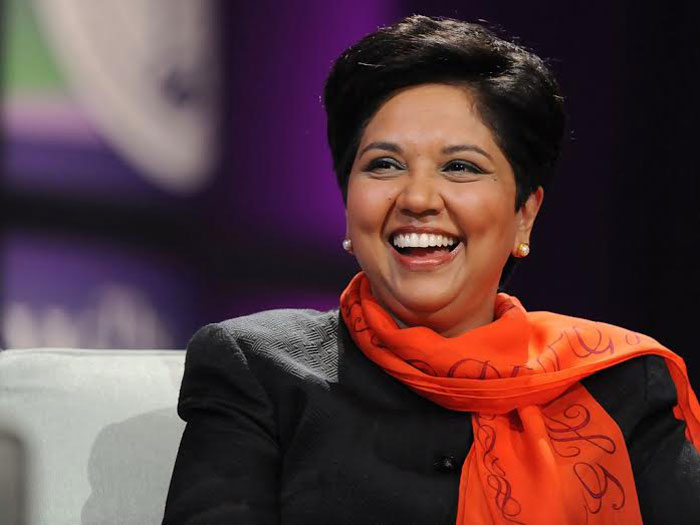 Indra Nooyi is one determined woman. After pursuing MBA from IIM Calcutta, she left India with barely any money to pursue a management degree from the prestigious Yale Graduate School of Management. She worked as a receptionist from midnight to sunrise to earn money and struggled to put together $50 to buy herself a western suit for her first job interview. She joined PepsiCo in 1994 and is the current Chairperson and CEO there.
Fact Source
7. Shah Rukh Khan
Early life: Stepped in Mumbai with Rs. 1500.
Became: King Khan.
From nobody to biggest man in Bollywood, Shah Rukh Khan's success story is like no one else's. There is only king in Bollywood!
8. Rajinikanth
Early Life: Bus conductor
Became:  One of India's biggest superstars.
Initially, Rajinikanth took up a number of odd jobs including being a carpenter and a coolie. He was later employed by Bangalore Transport Service (BTS), where he worked as a bus conductor. It was during this time that he came across an advert for acting classes at the Madras Film Institute and decided to join against the wishes of his family.
Fact Source
9. A.P.J. Abdul Kalam
Early Life: Sold newspapers to support his family.
Became:  The 11th President of India.
A young boy who sold newspapers in his childhood to help his family make ends meet, rose to the highest office in the landNot through the conventional route of a political career but as a scientist in government service.
Fact Source
10. Sushil Kumar
Early Life: The son of a bus conductor.
Became: Olympic medalist.
Sushil Kumar was introduced to the sport by his cousin who gave up the game to support Sushil, as his family couldn't afford the expenses. When he was in Class 2, Sushil wrestled away with a boy 10 years his senior and that is when his family decided to encourage him to pursue the sport. And he never looked back after that.
Fact Source
11. Mohammad Shami
Early Life: Son of a farmer.
Became: India's reverse swing specialist.
Shami's journey began in the muddy  Sahaspur never dreamed that she would produce a success story sweeter than any sugar she had produced — that of a thin and shy young boy who had already made a name in world cricket known for bowling fast.
Fact Source
12. Kalpana Saroj
Early Life: Child bride
Became: Multi-millionaire.
Born to a poor family and subjected to inhuman abuse, she overcame odds to become one of the most sought after entrepreneurs in the country. Today she owns a $112 million empire that is growing rapidly. You can read her entire journey here.
And as they say, the rest is history!
Never let failure go to your heart. Keep on dreaming. 🙂