Radhe Maa is a famous 'God Woman'. She is self-proclaimed spiritual Guru who blesses people in times of need. But for now, she has stirred the whole social platform after posing in a mini skirt.
Radhe Maa has been in the news for now for donning a new avatar; something her followers and countrymen haven't witnessed so far.
In case, you don't know who she is, here is her picture where she is doing her so-called job: Blessing people.
And here is she all decked up in a mini skirt.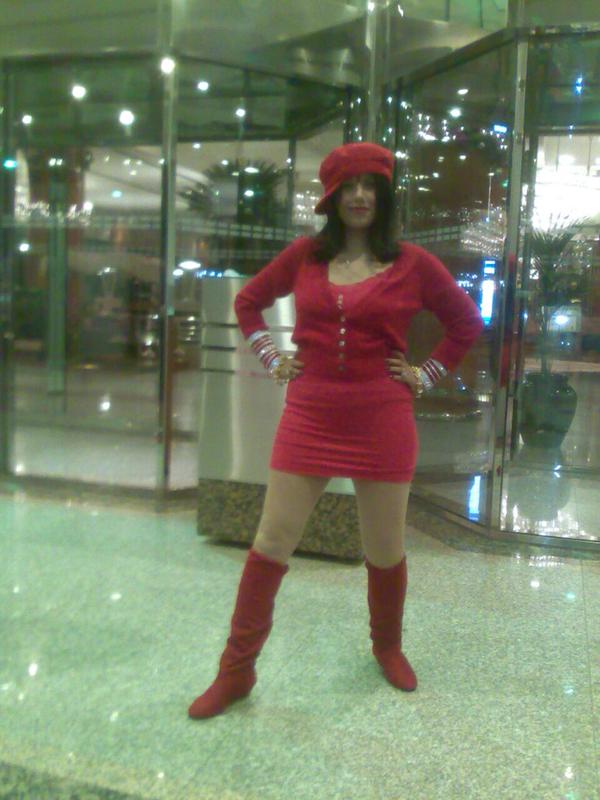 And here's one more where she is 'relaxing'.
And here she is staring at a shiny surface…
This is Radhe maa. Did you see the transformation? Of course everyone is amazed after seeing her in this avatar because come on, how many times do you actually witness a God woman becoming that, right?
Lately, she has also been booked under Dowry Prohibition Act because she instigated husband and in-laws of a woman to demand dowry. On top of that, her wants were quite high – 7 lakh cash, jewellery and other perks. People in India blindly follow self-proclaimed God men and women that they often don't see the consequences.
People expressed their amazed reactions over Twitter:
Radhe Maa as Skyler White in Breaking Bad ! pic.twitter.com/rVm9nWO4ai

— Santiago (@Indian_Male_) August 6, 2015
Radhe maa fan club? I guess ramdev baba is going to tyag his beard!

— Soham (@sohamsabnis) August 6, 2015
EXCUSE ME. Radhe Maa in mini skirt will win more devotees. *donates 1000 Rs*

— रिविएरो (@reviewero) August 5, 2015
See? Maybe she didn't want to garner any attention but all she was trying to do was get more followers (and then, money). Or maybe, she wanted Bollywood filmmakers to notice her. Given her popularity, a movie on her won't be a bad idea!