Cricket is everything to India and Sachin Tendulkar has carried the expectations of an infinite number of people for over two decades.
In a country of over 1.25 billion people, Sachin is a household name and one of the world's most loved, recognized and successful sportspersons.
Someone whom this generation has always seen playing ever since they started watching cricket. Someone whose impact was beyond numbers. Someone who not only had insane records but was the face of the game.
'The God Of Cricket' inspired millions of Indians and cricket fans across the globe and is still an inspiration to many.
So here are 14 inspiring quotes from Sachin on his approach to life and cricket.
1. He cannot play the helicopter shot like Dhoni, hit sixes like Sehwag, play an innings like Dravid or be a captain like Ganguly. But no one can be as good as him in what he does.
2.  It always comes to this, doesn't it?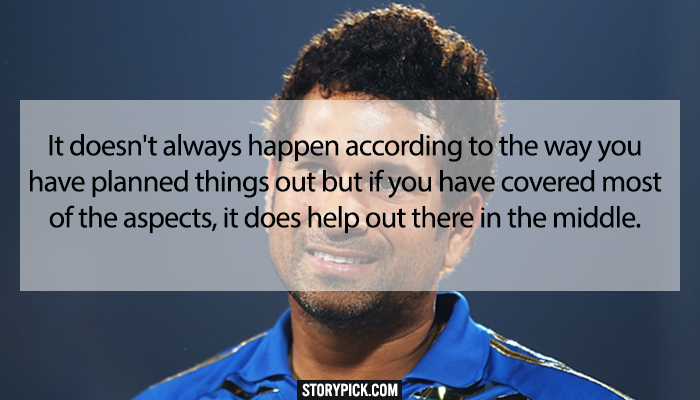 3.  The power of your mind
4. The 'God Of Cricket' on substitute runners
5. A simple dream to play for the nation
6. Sometimes it is about being patient and not just about grabbing every opportunity that comes our way
7. Hard work, commitment, perseverance and what not
8. Balance your life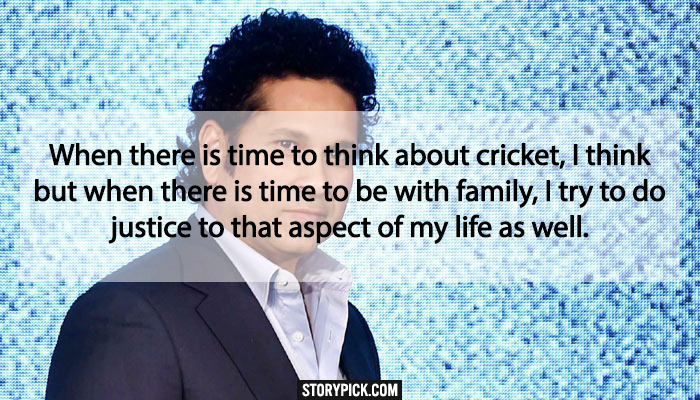 9. Dream it. Wish it. Do it.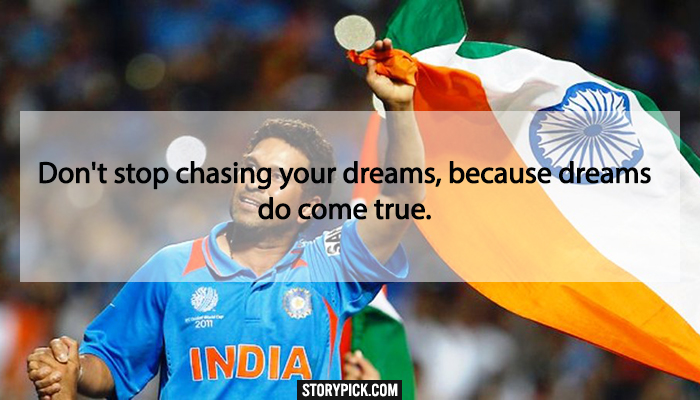 10. Go out there and outdo your achievements.  Getting better never stops.
11. 
Trust your own instincts. Go inside. Think.
12. The art of positive thinking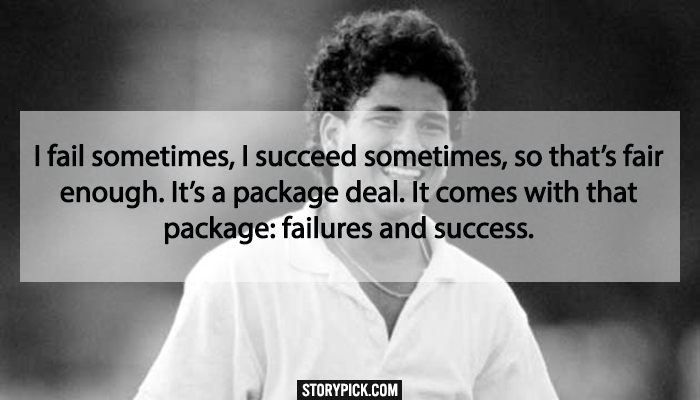 13. There will always be twists and turns in our lives
14.  There is a greater goal beyond the smaller things in life. The goal of humanity.
There is and will always be only one Sachin Tendulkar. 
Thank You, Master, for inspiring us even today. We miss you. 🙂