Who could have imagined that one of the many characters of a comic strip would one day become so famous that he would become a brand in itself? He was just another guy eating spinach, smoking a corncob pipe and walking around merrily flaunting his oversized forearms. And soon he had a name, he was Popeye, the sailor man!
And the moment people saw him first on January 17, 1929, they instantly liked this sailor. He became the most popular character of E. C. Segar's comic strip, Thimble Theatre and soon he became a known face not just in comics, but also in animated series and video games.
There are a lot of things about Popeye that are not a common knowledge. Such as:
1. Popeye and Olive Oyl were real people who lived near Segar's house in his hometown. While watching them, he got the inspiration for these world famous characters.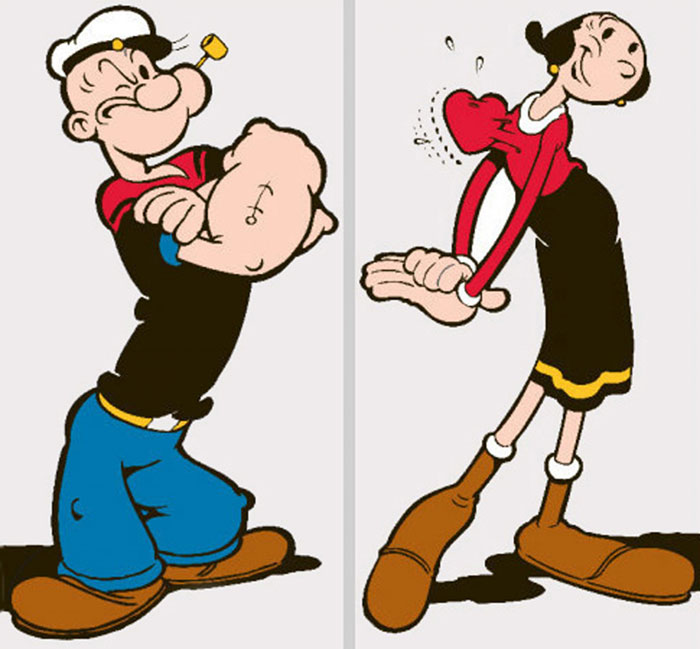 2. Popeye's love for spinach helped in boosting the sale of the green veggie across the US and many other parts of the world. It impacted kids deeply and encouraged them to eat healthy food.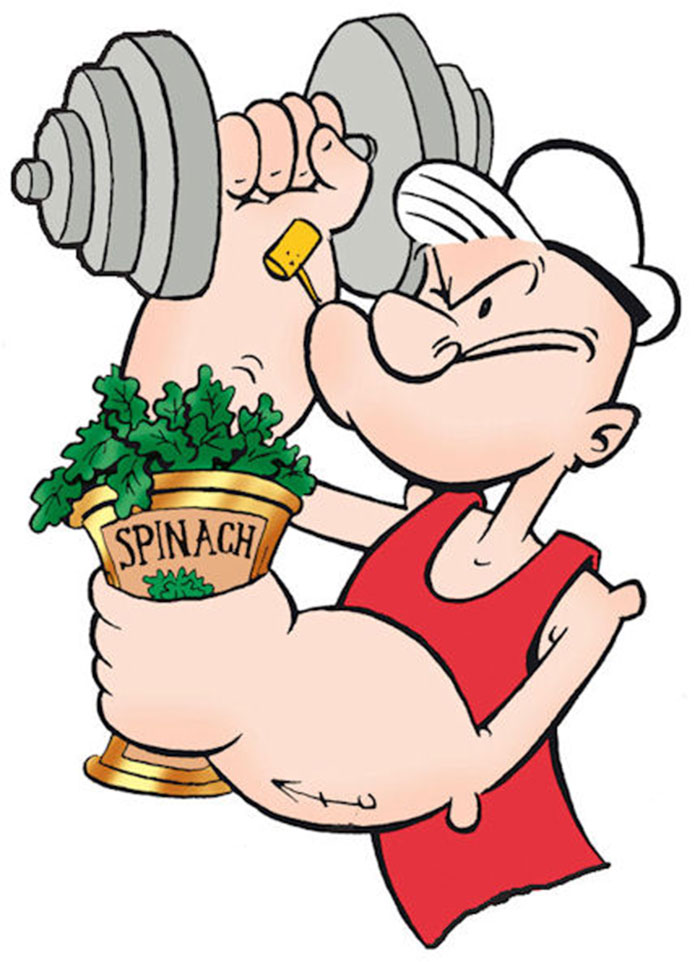 3. Our sailor man was the very first cartoon character to get his own statue. His statue stood tall and proud in Crystal City in Texas since 1937 to honor his contribution to the spinach industry.
4. To mark the 75th anniversary of Popeye, the entire Empire State Building was flooded in a green light to remember the spinach-eating, sailor man.
5. In one of the cartoons, Popeye is shown telling his nephews that he is actually a descendant of Hercules and his ancestors drew their strength from garlic.
6. A lot of words and slangs in the present English language (such as a wimp, goon family, jeep, dufus) are here because of Popeye.
7. The real people behind the voice of Popeye and Olive Oyl, Jack Mercer and Margie Hynes, ended up getting married to each other.
8. In 1980, after the film on Popeye (starring Robin Williams) came out, the set of the film in Malta was turned into a theme park called Popeye village. People can have picnics here and enjoy boat rides.
9. Before discovering the magical power of spinach, Popeye derived his powers by rubbing his head on the feathers of a magical white hen.
See you later, I am going to dig my face in some spinach now (or search for a magical white hen)!