There was a time when Bollywood actors used to be so catty towards each other it wasn't even funny! From Kareena Kapoor passing snarky comments about Priyanka Chopra's accent to Sonam and Deepika shading Ranbir Kapoor on television, these feuds would make you want to grab a pack of popcorn!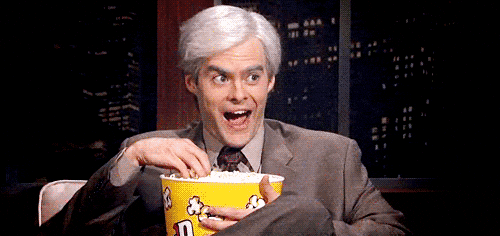 Such feuds among actors have become uncommon nowadays. Uncommon…but not extinct!
According to The Indian Express, Pooja Hegde recently posted a story on Instagram which had a picture of Samantha Akkineni, a renowned Telegu and Tamil actress, with the caption, "I don't find her pretty at all."
Soon after, Pooja Hegde took to Twitter to announce that her Instagram profile was, in fact, hacked.
Hi guys, so I've been informed by my team that my insta account has been hacked and my digital team is helping me with it. Please do not accept any invitations or pass out any personal information out to the person asking. Thank you.

— Pooja Hegde (@hegdepooja) May 27, 2020
Spent the last hour stressing about the safety of my Instagram account. Thanking my technical team for instant help at this hour. Finally, got my hands back on my Instagram 🥰 Any message, follow back or post in d past hour from my account has been done will be undone. Ty.

— Pooja Hegde (@hegdepooja) May 27, 2020
However, an online war between Pooja Hegde fans and Samantha Akkineni fans had already started by then. #PoojaMustApologizeSamatha started trending on Twitter where Samatha fans wanted an apology from Pooja Hegde for her story. Some even thought that Pooja's claim of her account being hacked was false.
Okay so whatever is the reason behind pooja hegde saying she doesn't finds @Samanthaprabhu2 pretty, she is definitely wrong.

Dude Sam is the reason I started watching South movies, she is the prettiest among all the actresses of South Industry.😌😍❤️#PoojaMustApologizeSamantha pic.twitter.com/v3AjWv7UVy

— Shivam Mishra (@Impeccable4Life) May 28, 2020
2 Minutes Silence For Those Who Speaks About Pretty 😇❤#PoojaMustApologizeSAMANTHA pic.twitter.com/ottb3ODmnM

— × Kαvín Kαnnαn × (@HBK_Memes) May 28, 2020
Samantha is incredibly stunning, a really pretty, beautiful woman
She has got a beautiful heart.❤
Inside out;she is beautiful. #PoojaMustApologizeSamantha
Ppl ll criticize,insult n try 2 drag u down 2 thr level, whn thy believe c u beng successful n reaching new heights daybyday pic.twitter.com/Uj5Or0wlGn

— Priya Harinath (@HarinathPriya) May 28, 2020
She Deserves An Oscar 😇#PoojaMustApologizeSAMANTHA pic.twitter.com/0TjTq7roB6

— × Kαvín Kαnnαn × (@HBK_Memes) May 28, 2020
So the hackers also got the same tv as her, though it is outdated. Lol#PoojaMustApologizeSamantha pic.twitter.com/t8rGPPYijZ

— ROHIT (@_hrohitt) May 28, 2020
Are Hum To Yahaaa Fuddu Bethe Hai 😠😠@Samanthaprabhu2 Looks Most Preety Queen Ever. pic.twitter.com/wwuQWqgyoL

— Bharat#Sid (@ImrealBharat) May 28, 2020
People Use Two Things To Escape From Problms In Social Meda
1.Its Not Me .Its My Admin who Posted.
2.Oh noo. My Account Got Hacked😂

Pooja Used The Second one😌#PoojaMustApologizeSamantha#SamanthaAkkineni pic.twitter.com/FCrs9R3fME

— Aarohi (@Aarohi_20) May 29, 2020
Samantha Akkineni hasn't officially addressed the incident yet but she took to post a selfie on Twitter with the 'peace' sign. Many claimed that the picture was her response to the issue.
— Samantha Akkineni (@Samanthaprabhu2) May 28, 2020
"Kill them with your success and bury them with your pretty smile" 🙂

— Mahesh S Koneru (@smkoneru) May 28, 2020
That's How The Real Star Reply Her Haters. One Reason Why I Love You So Much. Keep Shining And Inspiring Love 😘❤

— × Kαvín Kαnnαn × (@HBK_Memes) May 28, 2020
Sammm … How beautifully you have matured and ignored all the commotion created by some xyz.. You don't need validation from anybody for anything, your movies and your contribution to the society speaks volume.. More and more strength to you ❤❤❤

— Deepika (@Deepikaa123) May 28, 2020
However, Samantha's reply to a fan's tweet asking what she'd tell her "haters" was speculated to be her response to the initial matter.
Unfortunately for you .. you don't realise that you inspire me 😊 compliments make me lazy insults propel me to give my best work .. so Thankyou https://t.co/harKEksJsS

— Samantha Akkineni (@Samanthaprabhu2) May 29, 2020
After this, #WeSupportPoojaHegde started trending as fans claimed that the actress had nothing to apologise for and that she is being harassed and bullied. Samantha got a lot of heat from people online for her comments.
We really don't know whether her account got hacked or not. But just remember that one can't post just like that about contemporary actress🤷🏻‍♂️

But what sam doing with those replies is not at all good.
That reflects her inner soul#PoojaMustApologizeSamantha #WeSupportPoojaHegde pic.twitter.com/l6FSfQ3Hab

— 𝐕𝐢𝐜𝐤𝐲 ♡🕊 (@VickyS_Speaks) May 28, 2020
You guys are harrassing pooja, to say the least @Chinmayi ..pooja did give an explanation to this incident and you're still ridiculing her with your gang..you better practice what u preach, behaving like some kinda Mafia#WeSupportPoojaHegde pic.twitter.com/B6cQNH60e6

— Balram (@maruthibalaram) May 28, 2020
What do you think of this incident? Tell us!