One of the most beautiful faces in Hollywood, you know something awkwardly funny is coming your way whenever Paul Rudd brightens up the screen. Here are few of the most quirky jokes Rudd has ever cracked on or off screen. Check them out.
1. When life deals you a bad hand…
2. Paul doesn't seem like the biggest fan of marriage…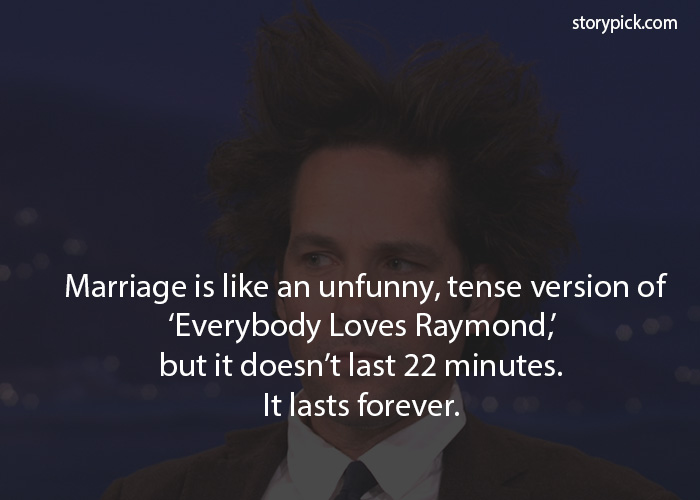 3. Even Paul has his standards…
4. You have the answers deep within you, Paul…
5. Good to know you have been enjoying your work, Paul…
6. He's getting old and he knows it…
7. Don't body-shame yourself, Paul!
8. Parenting is tough…
9. Big screen, big butt…all in high definition.
10. It is a big scary place, Paul.
Don't you just love this adorable dork?