No television appearances. No press conferences. No interviews. No Instagram lives. No promotional events.
'Pathaan' didn't do any of it.
At a time when marketing and PR teams go all out to sell a film, Shahrukh Khan's film made more of a silent entry and left with a bang. Their strategy was simple – a teaser, a trailer, two music videos and posters. That's it. Just like the good old days. Despite being a super big-budget film, neither of the three actors (SRK, Deepika Padukone and John Abraham) promoted the film in any of the conventional ways.
All Shahrukh Khan did was use his Twitter handle and conduct his famous 15-minute #AskSRK sessions for a month.
India Today spoke to a couple of film trade analysts, critics and producers to gain insight into Pathaan's marketing strategy. What was realised was that, in recent times even before a film's release, there are multiple 'boycott' calls on social media. The fuel for the fire comes from any wrong statement, any wrong word an actor or director says during promotional events.
"it's not new since we followed this in the 70s and 80s too. Films those days used to have trailers, newspaper clippings, hoardings, etc. These days, the moment a star opens his mouth, it becomes viral and gets into a controversy. Why do you need that?" said popular trade analyst, Taran Adarsh.
Film promotions have a separate big budget altogether. India Today reports that it can start from Rs 2-3 crores and can go up to Rs 20-30 crores. By doing basically nothing, 'Pathaan' saved a lot of money as well.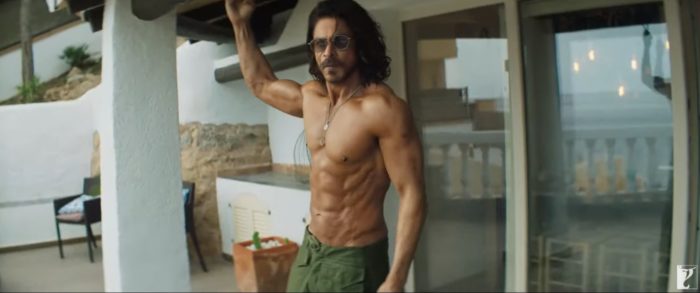 "Sometimes, there are very inappropriate questions asked to the stars that really hamper the image and persona of an actor or the artist. It also hampers the stakes of a film that are at play which involves a lot of money," said Trade analyst Akshaye Rathi.
People online thought that Pathaan's lack of marketing strategy and Shahrukh Khan's #AskSRK sessions should be studied in Marketing courses!
okay but SRK promoting his movie entirely through 15 mins AMAs for a month needs to be studied in marketing classes.

— Frisbee 🦄 (@mangoisobar) January 26, 2023
True. Communication is his forte. Wit and repartee and knowing when to speak and when to ignore.

— AG (@alkagurha) January 26, 2023
Well! SRK being promoted through social media based on his past glory and performances in a bid to rebuild his image & resurrect him as the King that he was, is true marketing! 😉

— Pradnya Deo (@pradnyadeo) January 26, 2023
the whole movie has been carried on the back of SRK's witty replies and that's about it. 0 cost marketing.

— Disha (@diisha1608) January 26, 2023
I think the main idea was that audience must see him directly on the big screen after almost 5 years instead of tv reality shows

— Riddhesh Sajwan (@RBoleToRiddhesh) January 26, 2023
He stayed away from social media promotions that actually helped a lot.
Too much importance is being given to social media when a small portion of your audience is actually present there.

— Viticulturist (@gaurav_malode) January 26, 2023
He even said no to Bigg Boss and Kapil Sharma shows for promoting the film😂

— GiRiDhAr (@giridhar_munja) January 27, 2023
It's the ultimate marketing tool, knowing the worth of your product and brand. Shah Rukh knows there is no bigger brand than himself, so what better way to market it than use yourself to sell yourself. That and all his chosen questions were about Pathan

— Farah (@Farahq_7) January 26, 2023
With social media, the mystery around movie stars has ceased to exist. We know a lot about them. If we want to see them, we can just go to their Instagram handle. Earlier, if people wanted to watch a particular star, they had to go to the movies. There was a lack of reach and other-worldliness about movie stars back in the day.
Do you think that marketing teams should take a few steps back and re-evaluate their strategies?