While most of the world knows who Sergei Brin and Sundar Pichai, not many people are aware of Parisa Tabriz. She heads a team of 30 security specialists at Google that aims to keep the web browser company safe to use for its billion users.
We are accustomed to reading news where major companies like Yahoo and Apple have been compromised. The same cannot be said about Google. The closest anyone has come to 'hacking' it is when they spot minor bugs in their software. And if someone is very good at finding bugs, Google just pays them or straight up hires them.
And that's how Parisa Tabriz landed her job. She landed a summer internship with Google's core security team, and in 2007, she came back to work full time for the tech giant.
Parisa Tabriz is a 'white hat' hacker. That means she is paid top dollar to hack into Google's systems as a Google employee.
She got into hacking when she was in college. Learning computer science and web design, she was using a software called Angelfire to build websites. As a free service, Angelfire displayed irritating banner ads that Tabriz did not like.
So she hacked it and found a way to remove them. Angelfire would then find a way to bring them back and Tabriz would do it again, getting better at it. And so, a hacker was born.
And because Google is the most popular entity on the Internet, it gets a lot of attention from the mischevious people. Parisa Tabriz makes sure that Google is never compromised.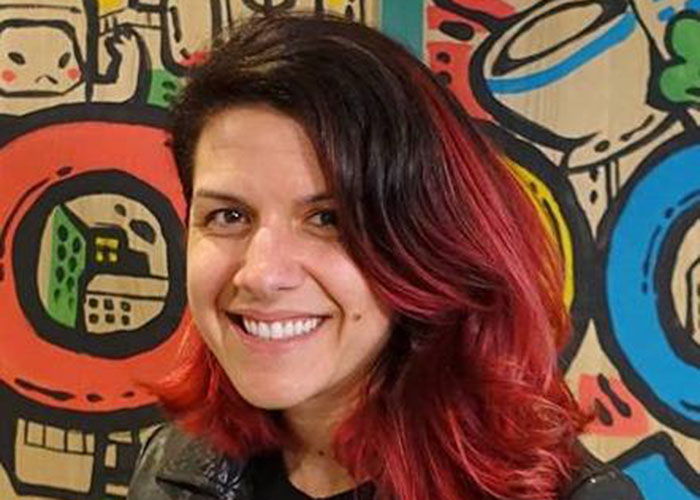 A part of keeping Google safe is by rewarding hackers to find bugs through a bug bounty program. To date, Google has spent over $1.25 million to keep the hackers white-hatted. And it has to be this way, says Tabriz. Because hackers need to be kept on the right side.
Remember when hackers leaked thousands of nude pics of celebrities in an iCloud hack?
"Today, hacking can be ugly. The guy who published the private photos of those celebrities online made headlines everywhere. What he did was not only a violation of these women but it was criminal, and as a hacker, I was very saddened by it."
Tabriz calls herself a 'security princess' and runs the group of Resident Hackers.
EXCLUSIVE: She's trusted by billions to keep Chrome secure & she's angry with the president https://t.co/cr1OVlzXpO @Google @laparisa pic.twitter.com/jgcAa1nTpj

— Chris Griffith (@chris_griffith) February 16, 2017
They don't just sit around and hack all day. They find bugs in the software and then educate the programmers who write code to improve their code for the better. This way the programmers know how to code to defend against the hackers out in the world.
Tabriz deserves the title of 'security princess'!
Parisa is more than qualified to keep Google safe. Even though she is one of the 30% of the women who constitute Google's workforce. And in her expertise, she is one of the handful few women in a roomful of men.
Tabriz encourages women and even college students to take up programming. She emphasises that you don't need to start programming as a kid to become the best in it.
#Google #Security Princess Parisa Tabriz #InfoSec #IoT #Hackers #Breached https://t.co/9AtnAG6zAK pic.twitter.com/7rPCUphqUO

— Exploitable (@exploitable_co) April 24, 2017
Tabriz started programming only when she reached college. Since then she has been encouraging young girls to take up programming. She goes to hackathons all around the country and reaches out to the women to break the stereotypes. People have questioned her practice because they fear giving kids the knowledge to hack computers might turn them into criminals.
But Tabriz maintains that there has to be trusted.
"You have to trust that people will use the information for good."
In 2012, she was named 'Top 30 under 30' people to watch in the Technology Industry by Forbes. Despite her tough job and important profile, she manages to chill out very well.
Meet #Google's Guardian, Parisa Tabriz 'The Security Princess' Who Protects the Tech Gianthttps://t.co/HYRt8z4ETs
Source: Elite Readers pic.twitter.com/Ul6fk8pT0g

— CNP Wire (@cnp_wire) April 28, 2017
She is an avid rock climber and likens rock climbing to hacking.
Finding your way to the top of a rock wall is a bit like finding a hole in Google's Chrome web browser or its Gmail email service.
She also loves making Gelato in addition to making programmers into respectable hackers.
The best part about her is that she doesn't only groom brilliant hackers. She looks for curiosity, adaptability and rock solid ethics in the people she grooms. That way she has a team that understands what is right and wrong.
And that's extremely important in the world of hacking.
Sources – Wired, The Telegraph