China has been receiving a lot of flak from Indians recently after they put a 'technical hold' on the UN Security Council's resolution to designate Jaish-e-Mohammad's Masood Azhar as a global terrorist.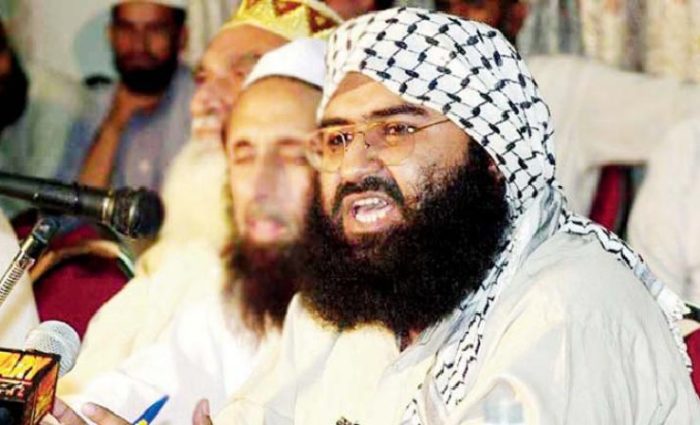 If the petition would have been successfully carried out, Azhar could have been denied of assets, funds, travelling and purchase of arms. The UK, US, Germany, and France had lent their full support to India, but China objected to the resolution claiming that they needed more time to examine the case.
Ever since the news went on air, India has resolved to #BoycottChineseProducts on social media, starting a movement where they criticize/boycott everything Chinese manufactured or Chinese aided, included the Alibaba funded PayTM.
However, a Pakistani journalist named Hamid Mir slammed India and justified China's decision with a tweet that has been receiving major backlash from Indians.
He claimed that China's move is "very easy to understand" considering India has been "sheltering an enemy" of China since decades. He also dug up a piece of 10-year old news to make his point.
And who is the "enemy"? Apparently Dalai Lama!
This is what he tweeted:
It's very easy to understand why China blocked resolution against Masood Azhar in UNSC?India sheltering an enemy of China since decades and his name is Dalai Lama https://t.co/Pc3BnbaO2Z

— Hamid Mir (@HamidMirPAK) March 13, 2019
And after, Netizens decided to brush up his general knowledge a little bit:
Masood Azhar is a terrorist!

Dalai Lama is a Nobel Peace Prize laureate, just like Malala.

PS: He was awarded Nobel Peace Prize in recognition of his NONVIOLENT campaign over nearly 40 years to end China's domination of his homeland

A mind bender for Pakistan?

— Amrita Bhinder (@amritabhinder) March 14, 2019
I think the reality is, Pak terrorism elimination = peace with India = Pak army losing importance = Pak financial Development = China Losing its importance …..Vicious Circle you see😀

— Shut the fuke up..😡 (@PatriotTom_) March 14, 2019
R u guys serious @HamidMirPak & @MuhammadZiauddi? Comparing @DalaiLama to Azhar the jihadi terrorist? I can understand Beijing making this ridiculous parallel, but you two are senior journalists and should know the #DalaiLama is in exile from Tibet, a country occupied by China.

— Tarek Fatah (@TarekFatah) March 14, 2019
https://twitter.com/PratyushPushpa2/status/1105912553345998848
@DalaiLama is spiritual leader of people of #Tibet – occupied by #China, a foreign power, which is systematically destroying #Tibetan culture, language, religion & traditions. China is an enemy of #FreeTibet & violates #HumanRights, including #Uighurs – #Muslims for 1000 years!

— Cameron MacKenzie MP (@CameronMacKenz2) March 13, 2019
This is how Pakistan looks at Masood Azhar pic.twitter.com/tMJfIrNEMa

— Varun (@LogicalHindu_) March 14, 2019
Sorry sir, U r a real freak and lunatic. Okay if Dalai Lama is china's enemy and we r sheltering. Let be straight, Is Dalai Lama doing IED blasts? Shooting children? Making arms? Brainwashing Fiyadeens? No, then how do the situations r same.

— Ch!n2_Fun2 🇮🇳 (@Chin2_Fun2) March 14, 2019
🙏 … Oh God please bless these people with some right knowledge and good thoughts. ..🙏

— Butchi Babu Muvva (@profbabu) March 14, 2019
Haan …. They go to Pakistan in cloaks and bomb them …. Tu na pic.twitter.com/DGjlhu2BZH

— ɥ𝘀ıɥ𝘀ɐ (@ashkbhat) March 13, 2019
Comparing Dalai Lama with Masood Azhar is unfortunate, It is only making Pakistan stance questionable…

— Khurram Shakir (@esingularity) March 14, 2019
According to sources, India said it was "disappointed by this outcome" after China's move as it considers Pakistan its "all-time ally".
Now, India is disappointed all the more…