I read Cecelia Ahern's P.S I Love You when I was a teenager – it was a solid 5 days of crying my eyes out. And the movie adaptation was even worse – part tears and part gawking at Gerard Butler!
The international best-seller was published in 2004 and three years later was adapted into a beautiful movie starring Hilary Swank and Gerard Butler.
For those of us who are complete suckers for a good heart-breaking romance, P.S. I Love You will always remain a favourite. We sympathised with Holly and cheered for her towards the end when she started to live her life anew, and longed for Gerry, often breaking into a laugh at the contents of his letters.
And when the book ended, fans were like: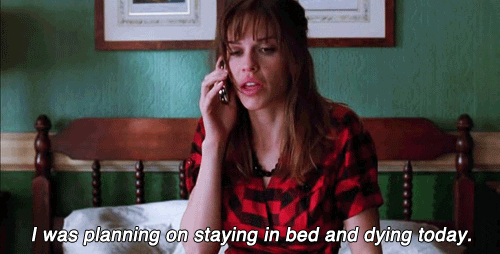 And like every other good novel, readers were left thinking what would happen next? Would Holly fall in love again? Aren't there any more letters? Is there even the slightest chance that Ahern can pull off a Kaho Na Pyaar Hai situation with a Gerry look-alike appearing out of nowhere??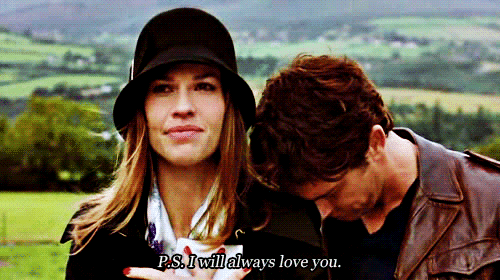 Seems like our prayers have finally been answered.
And now, a good 15 years later, author Cecelia Ahearn has dropped a bomb of a news!
She announced that a sequel to the novel, titled, Postscript, is on its way!
🚨 I have BIG NEWS! 🚨

I've written the sequel to PS I LOVE YOU – titled POSTSCRIPT.

POSTSCRIPT will be published September 19th in the UK & Ireland. I hope you'll welcome back Holly… & Gerry…& that reading it will be as emotional for you as it was for me. 💙#Postscript pic.twitter.com/ldAqLfFpmv

— Cecelia Ahern (@Cecelia_Ahern) March 11, 2019
"Wasn't one novel enough to make you cry like a river?"
CLEARLY, IT WASN'T!
There she is
Beside her sister
Ready to go…#Postscript 💙 pic.twitter.com/RvQBC1WboU

— Cecelia Ahern (@Cecelia_Ahern) March 11, 2019
And many other crazy fans across the globe are celebrating right now!
Been waiting for this all my life 😍

— Aoife Crilly (@DuaAoife) March 11, 2019
Ooh it's making us all shivery seeing them together like that💫🌟✨

— HarperCollins_Ire (@HCinIreland) March 11, 2019
OMG seriously???
Waaahhhhhhh can't wait to order it

— Blugenn 😊 (@blugennjernette) March 11, 2019
Oh lord give me strength. I don't know if my soul can take this. pic.twitter.com/rzjc8cR0AV

— Chels✝️ (@ChelseaaHarperx) March 11, 2019
Wow. I'm shocked and excited. Amazing news. You are making a lot of fans very happy. I absolutely never saw this coming. Thank you Cecelia for writing something I never knew I needed until now!! Can't wait 💕💕

— Kelly Cooke (@kellycooke03) March 11, 2019
Excited beyond words 😱 read PS I Love you and cried from start to finish. I'll get the tissues ready for this one 📚

— ☆★JackieTurner8 ★☆ (@jackie_turner8) March 11, 2019
WOOOOOOOOOOO FEREAKING HOOOOOOOOOOOOOOOOOO. clever, clever YOU. pic.twitter.com/m735ELGWIr

— Louise is on holiday!! 💪🏻 (@Louiseswannell) March 11, 2019
Jesus don't tell Gerard Butler whatever you do – the country has been through enough 😂 well done 👍🏻

— Mark 🤡👹 (@MarkOSullivanIR) March 11, 2019
BECAUSE THE FIRST ONE DIDN'T BREAK ME ENOUGH? I can't get to the end of the first page without crying 😭😭😭😭😭

— Holly 💋 (@gollymissholly_) March 11, 2019
This is gonna be a good (with a lot of tears, but good) year!