Selfies aren't a fad anymore, they're a standard, accepted (and often fun) way of clicking self and group portraits. No one passes judgemental looks (anymore) when you flip your smartphone out of your pocket & pose for an awesome selfie.
With its surge in popularity and acceptance, mobile phone companies have ramped up their front camera capabilities in recent years. Noteworthy among them is OPPO, probably one of the best cameraphone makers in the market today. And with its latest offering the OPPO F5, it has pushed the envelope an inch a mile forward.
Because selfies aren't point-and-shoot anymore because AI assisted selfies that beautify themselves has arrived. Say hi to the OPPO F5!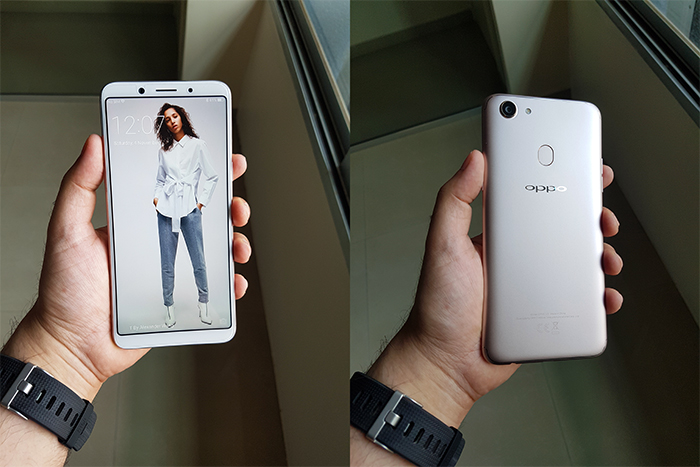 Last week, we spoke about how fashion and lifestyle bloggers are raving about this phone's capability to take 'THE' right selfie. Now it's our turn to review the Selfie Expert.
Design
The OPPO F5 is a major upgrade from the earlier F3, both design and spec wise. The FHD+Fullscreen display pops up with vibrant colors, the bezel is visibly less, there's no physical home button and hence even with the 6-inch display, it doesn't feel bulky. Full marks to the engineering team for optimum utilization of the device real-estate.
The ColorOS is snappier than earlier, underneath lies Android 7.1 powered with 4GB RAM and 3,200 mAh battery capacity.
Enough of specs already, let's talk real business, Artificial Intelligence powered Selfies. Let's see if it walks the talk.
The Front Camera (and the A.I. Beauty technology)
To push the phone to its extreme, I decided to click over a hundred selfies in a day. No chill, tbh. Before we get into the details, here are the pics of my cuckoo-in-the-head-yet-awesome-colleagues. 😀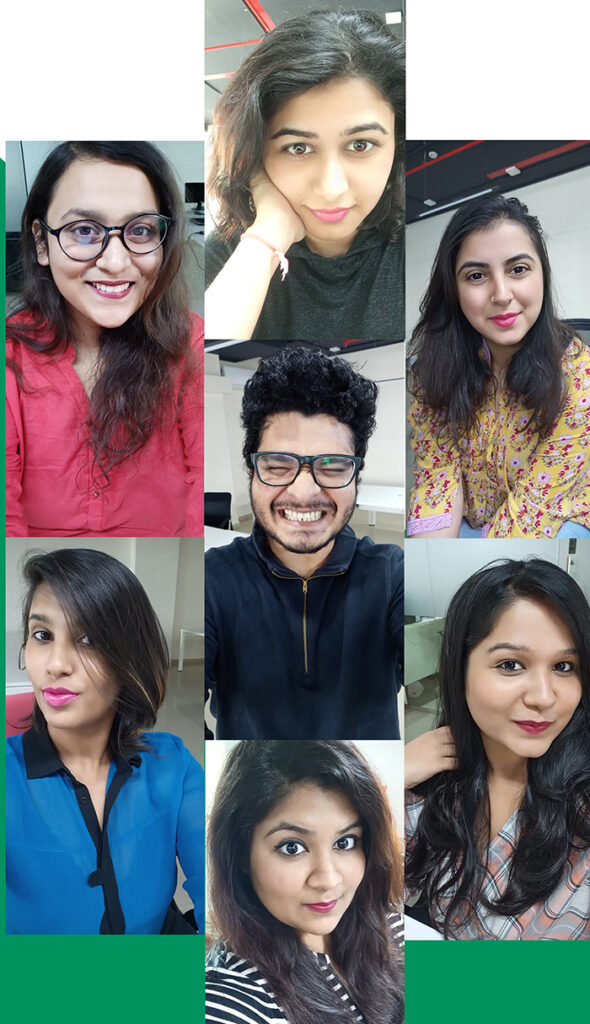 Either we're a bunch of good-looking folks or the camera is really kickass. I would certainly go with the latter. The 20-megapixel powered front-camera is a game changer because even without any beauty effect or artificial bokeh features, it identifies shapes and facial structures and highlights them like magic.
And that's where the A.I. Beauty technology actually kicks in. According to OPPO, the technology identifies facial structures based on a global database that was developed in consultation with professional photographers and make-up artists during the R&D process. It automatically 'beautifies' the overall picture just like that. And we're mighty impressed!
With more than 200 facial recognition spots that reference the image against a global database of human faces to learn facial features, shapes, and structures, F5 can distinguish each person's facial features from skin tone and type, gender, age and more.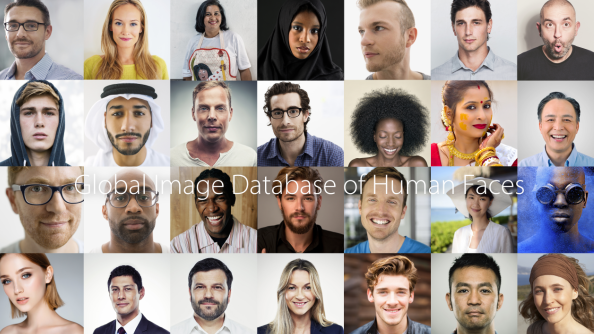 After facial recognition, the AI Beauty technology will customize beautify based on one's features from skin, eyes, lips, to face shape. The feature will also have personalization for specific subjects. For example, enhancements will not be soft or feminine for male subjects. Children or babies will not receive enhancements that make them look like adults.
Another interesting feature is that you can quickly use one of the many filters presets while clicking a selfie so that you don't have to spend time editing it later. Easy peasy Have a dekko.
The Rear Camera
While we were floored by the front camera, the rear camera is at par with its peers, if not better. There's also a 2x quick button that can zoom at the tap of your fingertip.
Miscellaneous features
The OPPO F5 has face unlock capability and a fingerprint sensor at the back panel. Both are snappy and can be used for daily purpose. There will also a 6GB version if you're worried about the RAM (which is sufficient tbh). We played around with the themes and it makes a fidgety smartphone user in me happy because hey 'customization'!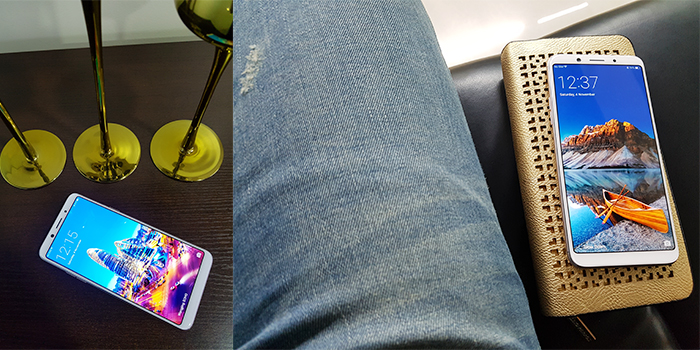 Looks pretty, doesn't it?
Here's another cool trick- swipe with three fingers up or down to quickly take a screenshot. My inner geek khush hua.
Verdict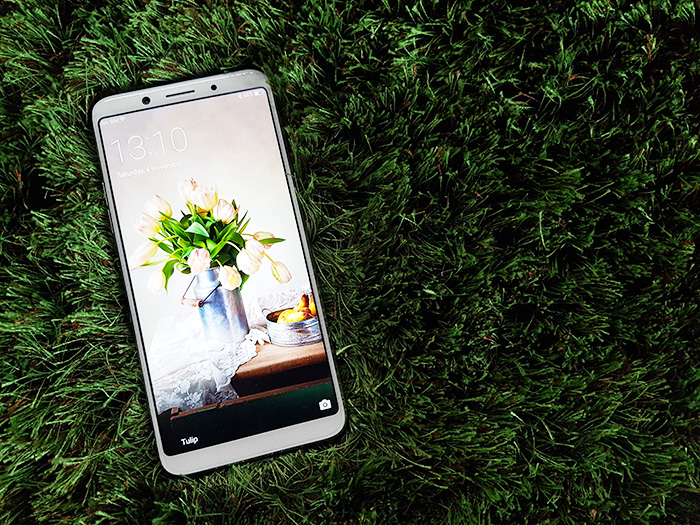 The OPPO F5 lives upto its alias 'The Selfie Expert' with its crisp and colourful A.I. Beauty selfies, depth-effect, screen modes and the vibrant FHD display. The rear camera is a praiseworthy complement. With its premium look and feel, the OPPO F5 is a clear winner in the mid-budget segment. I'm not sure if they deliberately named it the F5 because it's a 'refreshing' little gadget, powered with the world's first A.I. powered selfie tech.
What else do you want? I rest my case.
---
In association with OPPO