Ever since the concept of welcoming the New Year came into being, it has been about one thing: merry making. And everyone has their own definition of it; while some prefer to go on a vacay with their loved ones, others enjoy the night with their friends, probably dancing their way into the new year!
However, for many millennials, it is increasingly about saying goodbye to constant social pressures of going out and staying at home in their comfy pyjamas, calling over a few friends, ordering food and binge-watching quality shows.
That's why we have compiled four of the best shows from Hungama Play for you to watch through the New Year weekend with your friends and family (or alone, however you prefer).
1. Bar Code
Synopsis: The story of 'Bar Code' revolves around two long-time friends, Sahil and Vicky, who enter the nightclub business together but have a falling out due to their growing ambitions and egos. And that leads to mutual friends getting hurt, oodles of drama and a mad dash between the lead characters to create the best nightclub in Mumbai.
Cast & crew: The show stars Karan Wahi, Akshay Oberoi, Simran Kaur Mundi, Parina Chopra, Rohan Khurana, Teena Singh, Bharat Dabholkar etc. It's written and directed by Vignesh Shetty and produced by Abhishek Pathak under the banner of Panorama Studios.
Watch out for: Karan Wahi and Akshay Oberoi's magnetic rivalry is engaging, as they go deeper into the psyche of their characters to deliver outstanding performances. In addition to that, the immaculate production design and pulpy soundtrack will transcend you into the neon-lit nightlife of Mumbai.
Check out the trailer here:
2. Damaged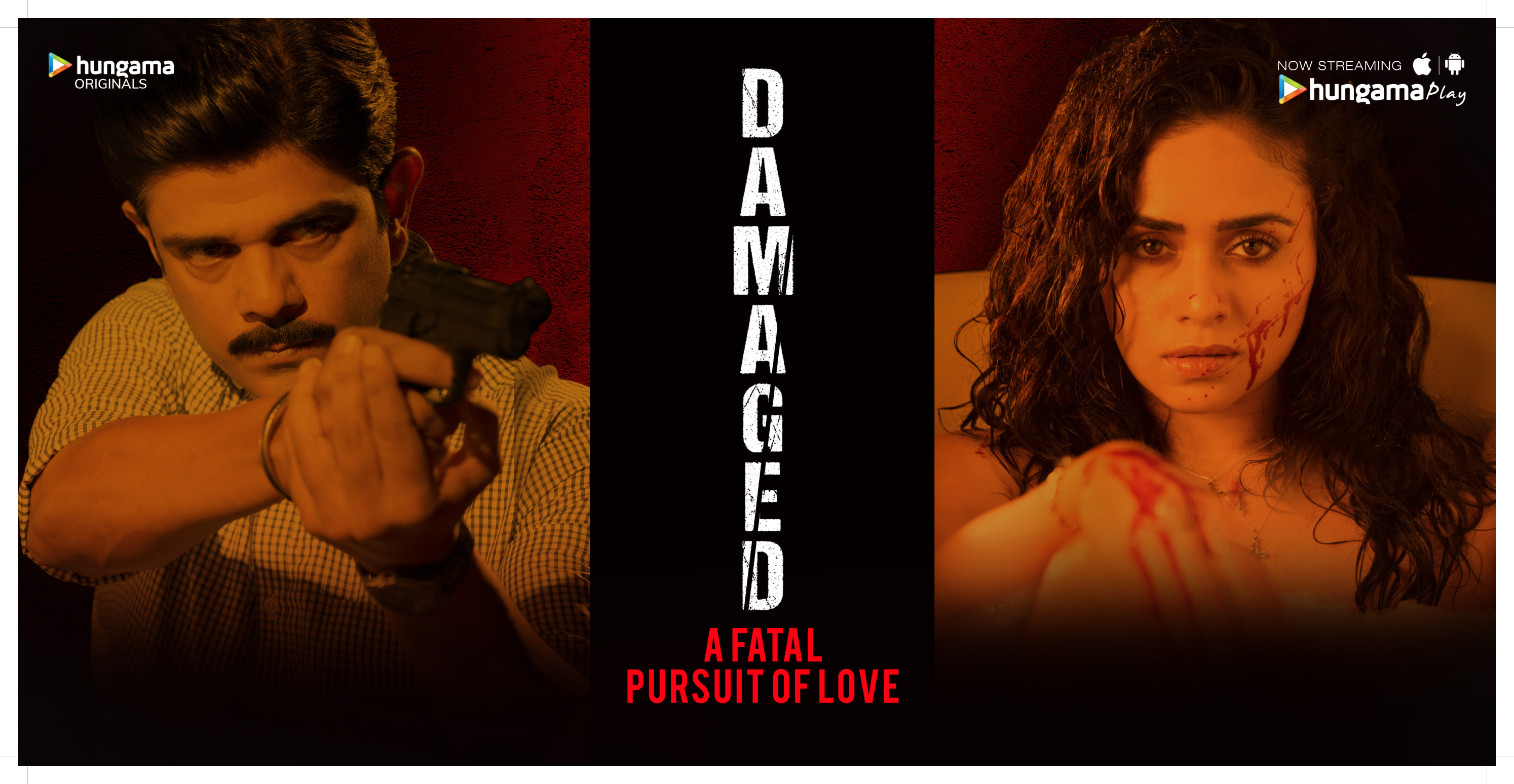 Synopsis: 'Damaged' erects the titular character of Lovina to give India its first (albeit fictional) female serial killer, and puts her against a cold-hearted cop named Abhay. What ensues after is a seductive, cat-and-mouse chase that is bound is to keep audiences on the edge of their seats.
Cast & crew: Amruta Khanvilkar stars as Lovina, the seductive serial killer while Amit Sial dons the role of the emotionless cop. The show features Shruti Ulfat, Anil Mange, Dhruvaditya Bhagwanai, Amit Gaur, Rohan Shah and Shreyes Lowlekar as well. It is directed by Aarambhh Mohan Singh and produced by Ekant Babani owned Alligator Media Productions.
Watch out for: While the performances by Khanvilkar and Sial are bound to amaze, be prepared for the level of moral ambiguity that the show presents with each episode.
Check out the trailer here:
3. Padded ki Pushup
Synopsis: 'Padded ki Pushup' is built on the hilarious and entertaining premise of a newly married man, Aditya, who unknowingly takes up the job of selling women's lingerie. However, since he's too shy to reveal the details of his job profile, it leads to a ton of rib-splitting encounters with his wife Swara, his best friend Sunny and his mother-in-law Mangala. Even though the show is in Marathi, it is easy to follow thanks to English subtitles.
Cast & crew: The show is headlined by Aniket Vishwasrao, Tejashri Pradhan, Kishori Ambiye and Saksham Kulkarni, directed by Akash Gursale and produced by CafeMarathi.
Watch out for: While Mangala's determination to catch Aditya in the act is the highlight of the show, it's the snappy dialogue-writing for every character that will have you shedding tears of joy.
Check out the trailer here:
4. Hankaar
Synopsis: 'Hankaar' exposes the dark underbelly of Mumbai through five seemingly unrelated people (Nisha, Pradeep, James, Mangesh and Joy) who are trying their best to achieve their dreams. However, little do they know that it's an underworld don Z, who's puppeteering them for his own evil purposes.
Cast & crew: The show stars Yogini Chouk Borhade, Rajesh Balwani, Sharda Nand Singh, Prammod Sanghi, Ram Menon and Ujjwal Chopra. It's directed by Sanjay Bhatia, Yogi Chopra and Ravi Iyer. It is produced by Hungama, Pocket Films, Talkaholics Productions and Cancom.
Watch out for: While the story-lines for every single character is compelling, it's Nisha's journey that's bound to give you chills because of its real-life parallels regarding sex trafficking and prostitution in Mumbai.
Check out the trailer here:
So, what are you waiting for? Kick back, relax and ease into the New Year weekend with these stellar shows from Hungama Play. All these shows are also available for free on the SHAREit app for Android.