He is brilliant with whatever he does. Be it his small pick pocket role in Munna Bhai M.B.B.S or the lionhearted Faizal Khan in Gangs of Wasseypur – Part 1 & 2, he stand out on screen with fabulous charisma and overwhelming talent. Actor Nawazuddin Siddiqui turns 41 today but his years in cinema are not all golden. He is like a polished diamond who has evolved with a period of time and has only become better. Today, he is one of the most appreciated and critically acclaimed actors of our country.
So today on his birthday, we present the ten brilliant characters Nawazuddin has gifted us during his filmography
1. 'Layak' in Badlapur
He is extraordinary in whatever he does. His portrayal of a bank robber is so brilliant that it shifts your attention to him from everything else in the movie. Lot of viewers said that 'Badlapur' was what it was only because it had Nawaz in it.
2. 'Tehmur' in Talash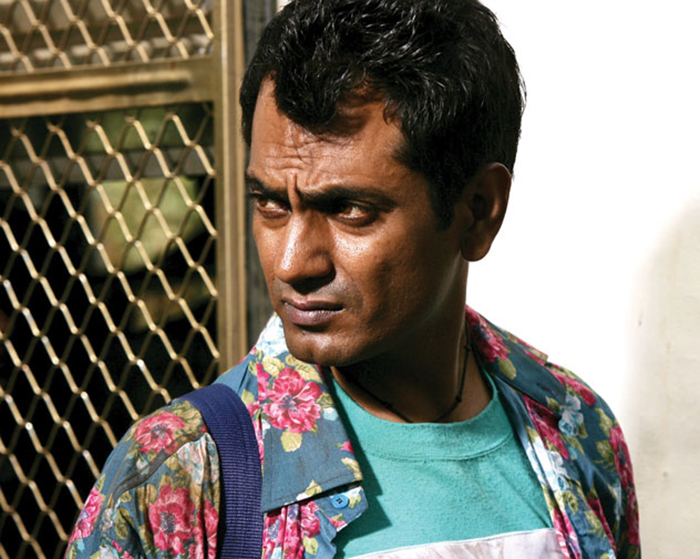 What amazed me about this role was that after a grand performance in Gangs of Wasseypur, Nawaz didn't mind doing this sidekick role. But the sheer perfection in his every move raised him higher in the eyes if his fans. The 'pimp' role couldn't have been played better by anyone else. It made people talk about him, in the movie which had Aamir Khan.
3. 'Faizal Khan' in Gangs of Wasseypur – Part 1 & 2
Well, anything said about this role will not even begin to describe the level of brilliance the actor has exuded throughout the movie. His character was a habitual marijuana smoker forced by circumstance which lead to him overtaking his family's criminal enterprise. Faizal Khan is one of the most iconic role ever played in Indian Cinema.
4. 'Gopi' in Paan Singh Tomar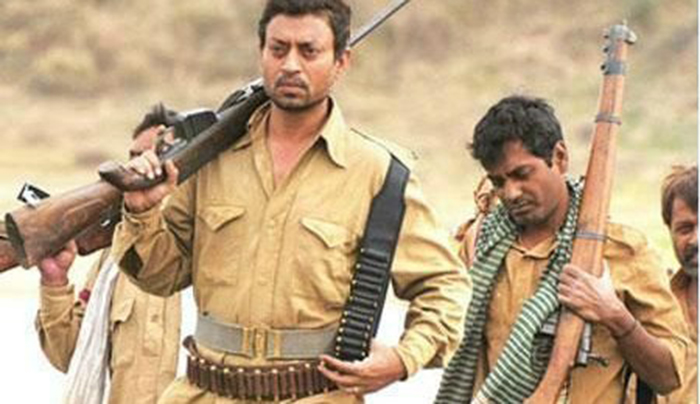 Where there is excellence, the is Nawaz! The movie in itself is an extraordianry piece of cinema. Irrfan Khan shines like Halley's Comet but that didn't submerge Nawazuddin's portrayal of a fellow baagi. Another masterpiece.
5. 'A. Khan' in Kahaani
Another character which stands out despite of a popularly acclaimed actress in the movie. The Deputy Inspector played by him will scare the bejesus out of you, forget Vidya Balan. His dialogue delivery and screen presence is so bewitching, that does not allow you to look anywhere else.
6. 'Rakesh' in Peepli Live
He breathes unconventional, just like his roles. Another incomparable performance which caught lot of lot of eyeballs.
7. 'Hanif' in Firaaq
A middle class Muslim man seeking revenge for his destroyed and burnt house will give you the same emotions as the victim. The best part about Nawaz is that he plays these simple roles with sheer distinction and it seems so effortless.
8. 'Shaikh' in The Lunchbox
Another invigorating love story with a fresh role which will make you fall in love with him again. Nawaz plays Irrfan's lazy colleague but the relation nurtures with time turns into friendship. Exceptional movie, even better performance.
9. 'Purandar' in Bombay Talkies
A top notch piece of art was a collaborative effort by four very talented directors of our film industry; Dibakar Banerjee, Zoya Aktar, Karan Johar and Anurag Kashyap. Nawaz plays a failed actor who is trying to make a living after his father's death in Dibakar Banerjee's segment. Yet another exemplary performance.
10. 'Sonu' in Miss Lovely
Based on a very unceremonious title, Miss Lovely showed the working of Indian Porn Industry. Nawaz nails whatever he does, like he did this role.
We wish Nawazuddin Siddiqui a very HAPPY BIRTHDAY 😀
Keep blessing us with more awesome roles like these.