In the wake of the coronavirus pandemic, Personal Protection Equipment (PPE) kits are in high demand for people, from waiters at an Andhra wedding to the staff at a Bhopal salon donning them while continuing with their jobs. But here's a bizarre incident that has come into the forefront.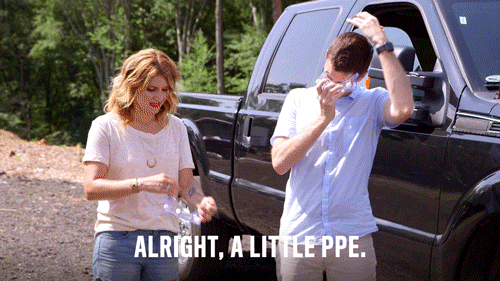 As reported by Times Now, an injured alcoholic stole a healthcare worker's protective gear thinking it was a 'raincoat'.
It all began when the man, who works as a vegetable seller, was reportedly in a drunken state. As a result, he fell into a drain and was admitted into Nagpur's Mayo Hospital for his injuries. After he was given initial treatment, he returned home carrying a PPE kit from the hospital with him. He even told a friend that he purchased this 'raincoat' for Rs. 1,000.
Sakal Times reports that when people around him noticed that it was actually a PPE kit used by health officials, they passed on the information to the city's health department. The officials seized the kit from him and burnt it. They also took his swab sample, and he tested positive for coronavirus. All of his primary contacts like friends and family were also traced, and thankfully, they all tested negative for the infection.
It's imperative that we behave with utmost awareness and responsibility during this pandemic, so as to not put our lives and those of others in jeopardy. What do you think?