I'm a newly wed. To be precise, I got married 6 months back. I've also spent a considerable time living with roommates. Often, people ask me if there is any difference between the two scenarios in terms of managing the house. And to be honest, there is a vast difference.
If you are newly married, guests come over and you can't treat them like your pals. You need to make them feel comfortable, make them feel at home. And then, there is the division of responsibilities. Like every other 21st century couple, we make sure we divide our share of work and contributes to the house equally. But we do need a little help to manage and go by every day. And to help us are certain products without which, we cannot survive.
So, here you go.
1. Tiffin Boxes
Newly married or with kids, these tiffin boxes are a blessing. Be it, giving your new partner hot food or making sure your kid has something to eat on the way back from school. A good number of tiffin boxes never hurt.
2. A dining table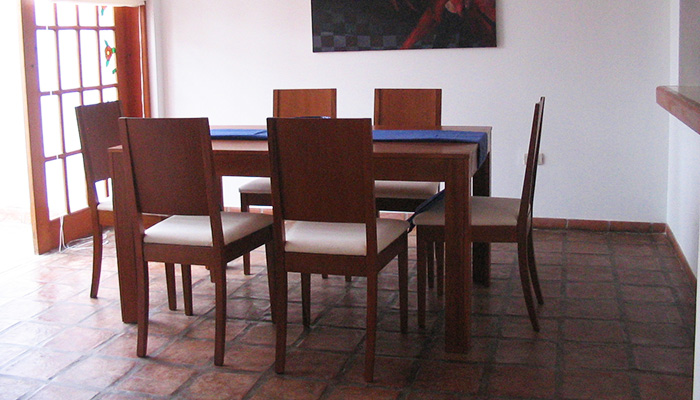 Once you're married, you can say goodbye to having dinner on the couch or the bed. Your life needs an upgrade & moving together is a perfect time to get a dining table. Unlike your singlehood days, you can't actually invite your guests to sit on the bed & eat.
3. Water Purifier
I still remember when we were small, we had fixed water timings for drinking water and my poor mother would get up and fill innumerable bottles. But with a water purifier, you don't have to worry about something as basic and necessary as clean drinking water!
4. Washing Machine
Honestly, my favorite chore is to wash clothes. I find it therapeutic. Fresh, clean and not so wet clothes, especially during the monsoons, is heavenly for me. (OTT! I know, but it's true). And using a washing machine is so easy, even the partner can't make an excuse for not doing this chore.
But most importantly, a married couple needs to take care of their expensive and delicate clothes. A good washing machine handles your precious clothes with utmost care. And Bosch's new washing machine with VarioDrum Technology does exactly that. It takes care of your clothes like you would.
Click here to check out the washers & dryers from Bosch.
5. Television
As a bachelor, I was quite happy with my laptop to watch a movie or binge watch a series. But now, with a smart TV, I don't have to start my laptop every single time to watch something. Plus, we need a TV to play video games with our buddies, too!
6. Microwave
Thank God for a microwave. With so much going on in life, a microwave is a quick fix for almost everything. Left over dinner can be quickly reheated for lunch.  When guests drop by unexpectedly, you can quickly thaw the meat for that exotic meal or even make a quick cupcake for the little one.
7. An Extra Pair
a. Extra pair of household sandals:
Guests at home? Make them feel 'at home' by offering them spare sandals. No one wants to walk barefoot, moreover, you wouldn't want them to walk barefoot and then get their legs on the sofa!
b. Extra linen:
You can expect more guests once you're married, be it your relatives or your best buds. However, you can't make them sleep on the floor or on your beloved sofa! With mattresses, you will need more pillows, more blankets, and more linens. The list is endless.
c. Mugs:
"Ek cup chai aur ho jaye?" or "I like my coffee strong, with very little milk" or "A mug of milk for my Chintu". So, a couple of extra mugs will save you and you need not run to wash one every time another request pops up. And not just for the guests. If you, like me, are a tea addict, then you definitely need one!
d. Utensils:
In a case of an emergency or when the most trusted pressure cook stops working, you need another one. There is always a need for contingency utensils!
What did we miss? Is there any other item that's a 'must-have' in every married household? Do let us know in the comments below.
---
This story is brought to you in association with Bosch