Mumbai Police have crossed a line this time. Earlier, Malwani police were suspended for allowing a liquor racket flourish right under their nose. For that, many of them were suspended. Now they have suddenly become the moral police and are targeting consenting adults confined to their hotel rooms.
In a most bizzare incident, Mumbai Police conducted a raid in Madh Island and Aksa area and have arrested couples who were apparently spreading 'public indecency'.
They reached the hotel rooms and pulled the couples out of that. Around 40 couples were arrested in this raid. As if this wasn't enough, college students were made to call their parents.
Details of the raid:
– A team from Malwani police under the supervision of Deputy Commissioner (Zone XI) Vikram Deshpande conducting the raid on Thursday around 3 PM.
– Several lodges, 2-star hotels, and lodges were targeted.
– People who were caught were made to call their parents and also charged Rs. 1200/- fine. The humiliation that they suffered is beyond limits.
Was any of it a plausible thing to do? What were they thinking, after all? The temerity in their act makes us question their power, which they have misused.
Arrested people's reaction:
A 19-year-old college kid feels suicidal. "I am literally contemplating ending my life because of the trauma and the stigma from the raid. I haven't been able to step out of the house and my parents have also not spoken a single word to me since this morning," she said.
Another female who was arrested was about to marry her fiance and she was slapped by a female constable when she tried to reason her act.
She said, "I am not a prostitute. I am an adult who was out with my fiancé, who I am supposed to marry next month, to find some privacy. I had entered my name in the hotel register with my identity proof and also handed over the relevant documents when asked by the cops. But, when I tried to tell a female constable all of this, she slapped me."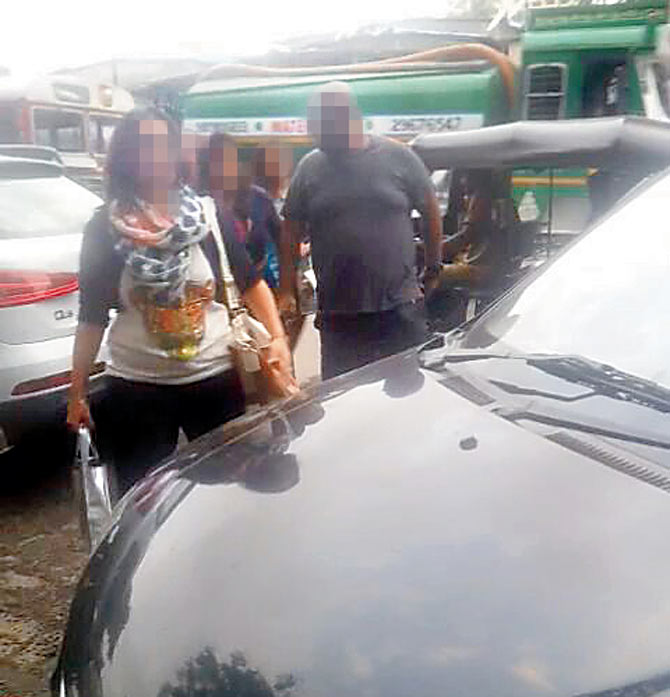 The level of demeaning was so huge that people took to Twitter to express their amazement. Some of them includes Rohan Joshi and Vishal Dadlani.
The cops exploit the communication breakdown between kids and their often conservative parents beautifully. Fucking vultures

— Rohan (@mojorojo) August 8, 2015
Mumbai Police: Are you a Pakistani terrorist? Kasab:…. Mumbai police : I'll complain to your mom Kasab : Yes I am.

— Sahil Shah (@SahilBulla) August 8, 2015
Apparently I have 2cancel my date,scarred Mumbai Police might arrest me 4 eating food with my loved one,as an act of indecency in public 😛

— Bhagyashri (@embhagyashree) August 8, 2015
Easy to Catch Couples than Terrorist. NO ??? Mumbai Police

— Gustakh Nigaah❤ (@SarcastiCharm) August 8, 2015
"BECAUSE….SEX! It must be stopped!"- Mumbai Police. https://t.co/1BcwlEG0fH

— VISHAL DADLANI (@VishalDadlani) August 8, 2015
The infuriation is large. What is so wrong with making love to your partner? It was not as if they were doing that in public. The propagation of such moral policing is all they can do? This is such a poignant aspect that needs to be looked after.