We got to know about the power and riches of the Ambanis when they organized the grand opening of the Nita Mukesh Ambani Cultural Centre in Mumbai. Apart from many Bollywood biggies, several Hollywood stars also graced the red carpet of the coveted event.
If you do not already know, the Ambanis now live in the 27-storey, 570-feet-tall, 400,000-square-feet mansion 'Antilia' in Mumbai.
While we have seen the larger-than-life wedding ceremonies of the Ambani kids, we hardly know how the Ambani parents, Mukesh Ambani and Nita Dalal, got married back in the day when they weren't one of the richest families in the world.
View this post on Instagram
Well, images from the wedding ceremony of the billionaire couple that reportedly happened in 1984 have now gone viral online.
Nita Ambani was born as Nita Dalal in a middle-class Gujarati family in Mumbai to Ravindrabhai Dalal and Purnima Dalal.
She completed her bachelor's degree in Commerce and took up Bharatnatyam from an early age and grew to become a professional Bharatanatyam dancer.
She met Mukesh Ambani when she was a school teacher and later married him. Even after their wedding, she worked as a teacher for a few years.
The couple reportedly met after his father (Dhirubhai Ambani) attended a dance performance in which Nita took part and thought of the idea of arranging a marriage between the two.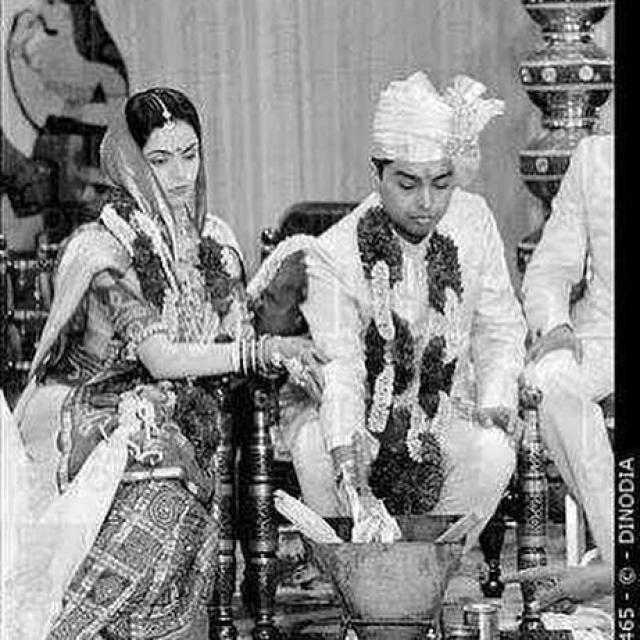 The people who attended their wedding would be glad to be a part of history.
WOW, these images from the golden era gave a glimpse of the humble wedding of one of the world's power couples.