In the current times when most of us are spending more time with our gadgets and less with our families, one can't imagine living without a mobile network and a stable internet connection. And sometimes to get a decent internet connection, we often take several desperate measures.
Like most of us, this minister from Madhya Pradesh also went the high way just so his mobile phone gets network. According to Hindustan Times, minister Brijendra Singh Yadav apparently climbs atop a 50-feet-high giant wheel because that's the only place where he gets mobile connectivity in Surel village of Ashoknagar district.
मध्य प्रदेश: अशोक नगर में मंत्री बृजेंद्र सिंह यादव 9 दिनों तक रोज 3 घंटे झूले पर बैठकर बिता रहे हैं। इलाके में मोबाइल सिग्नल न होने की वजह उन्हें लोगों की समस्याओं का समाधान करने में दिक्कत होती है इसलिए मोबाइल सिग्नल के लिए उन्हें झूले पर चढ़कर थोड़ा ऊपर जाना पड़ता है।(20.2.21) pic.twitter.com/Igu3IXN1x9

— ANI_HindiNews (@AHindinews) February 21, 2021
He does this every day for three hours so that he can talk to the officials on call and discuss people's issues with the concerned authorities.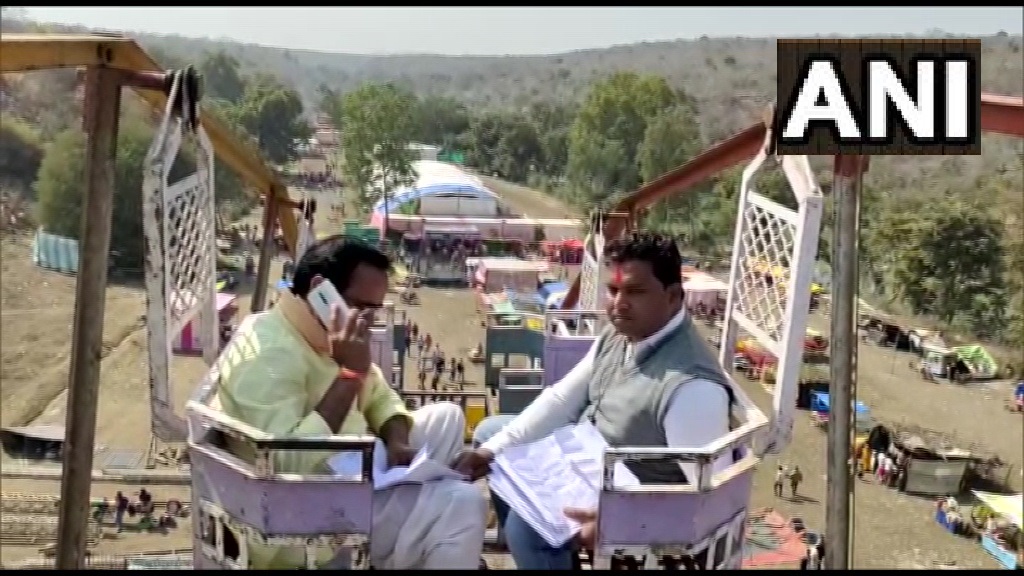 Yadav said that he's able to make calls from his mobile phone only when he reaches a particular height.
"I have to stay in this area for nine days. But there is a problem with mobile network connectivity in this area. People come to me with their problems. Their problems remain unresolved since I am unable to talk to any official due to a network issue. That's why I sit on a hammock and go at a height from where I am able to get mobile network connectivity. From there, I talk to officials concerned."
While the world is getting digital with every passing day, let's hope the network soon picks up in every rural area.