If your day starts with kebab and ends with tikka, if you dream about lasagna and risottos all day, and if you find the love of your life when you look at pizza every time, then you are a true foodie like me.
Your days begins and ends with food, and if you're the food fanatic then here's a list of 23 food movies that will make you feel the feels and make you instantly hungry:
1. Big Night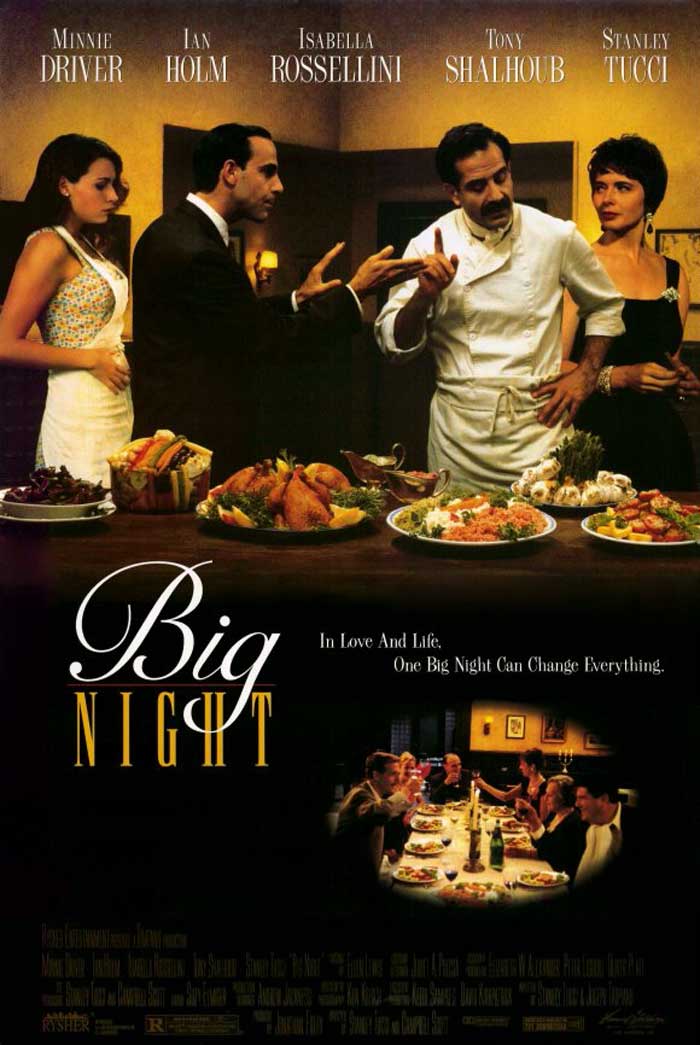 The story of two chef brothers, who want to make it big with their authentic Italian cuisine in New Jersey will have you craving for some good Italian food by the end of it.
2. Ratatouille
This movie will inspire and encourage you to cook, if you don't already. I mean come on. If a rat can cook, you can definitely do better than Maggi.
3. Jiro Dreams Of Sushi
A documentary on Michelin-star restaurateur and sushi maestro, Jiro Ono, this film is all about sushi, Jiro's restaurant and some more sushi.
4. The Hundred-Foot Journey
This movie shows the story of Hassan Kadam, an culinary prodigy from India, who with his sheer talent and hard work wins hearts and stomachs. Obviously, Indian food is involved.
5. Julie And Julia
New Yorker Julie Powell tries to complete the challenge of cooking all 524 recipes in celebrated chef Julia Child's cookbook 'Mastering the Art of French Cooking'. You will love the movie as you follow Julie's successes, failures, and her food.
6. The Lunchbox
If you are Indian, then without any hesitation I will assume that you have watched this movie, and know the sweet story of how two strangers connect and share their lives, all over a wrongly delivered lunchbox.
7. Eat Drink Man Woman
This movie without a doubt has more food in it than the number of people. Revolving around the family of Master Chef Chu, everything in this movie is elaborate including and especially their Sunday meals.
8. Soul Food
Another movie on elaborate Sunday meals, this movie will not only give you a very hungry stomach but will also make you miss all the homecooked meals and Sunday drama at your home.
9. Cloudy With A Chance Of Meatballs
Do you wake up and dream of food falling from the sky? Piles of burgers and spaghetti and ice cream? This movie makes your dream come true when one crazy scientist's invention starts working and starts showering food. Quite literally.
10. Chef
Open your food truck, be your own boss, make awesome food, feel happy. This movie will give you restaurant/food truck goals if you have ever planned to open one of your own.
11. Tortilla Soup
As tempting as the name sounds, this movie is all about food, a veteran chef who is losing his sense of taste, his 3 daughters, and how they come out of being in the soup.
12. Today's Special
Samir a frustrated sous chef, quits his job at an upscale NY restaurant and comes back to save and look after his father's restaurants in Queens, which he not only manages to do, but in the process also manages to woo the audience with some mouth-watering, yummilicious Indian food.
13. Dinner Rush
Dinner Rush follows the story of Louis Cropa, a part-time bookmaker, who literally has to save his restaurant by being taken over y gangsters. We don't really mind the gangsters as long as there's food.
14. I Am Love
The story is about a woman named Emma, who finds love outside her marriage, in a chef named Antonio. I wish we could all find love in someone who can cook as well as chef Antonio.
15. Spinning Plates
A documentary on 3 chefs, and their different ways and styles of cooking, this movies will inspire you to follow your passion (for cooking). The amazing food shown in it is just an added bonus.
16. Romantics Anonymous
The story of Angelique, this movie is so full of chocolate that it can give you sugar rush, and yet you will never get tired of it.
17. Haute Cuisine
Hortense Laborie is hired as the personal chef for President of the Republic, has to face a male dominated kitchen and make her mark with some excellent food. Based on a true story.
18. The Trip
A man is asked to sample some of the finest food in Italy, and when his girlfriend backs out last minute, he asks his friend-of-sorts to give him company while he makes the viewers travel his culinary journey.
19. Waitress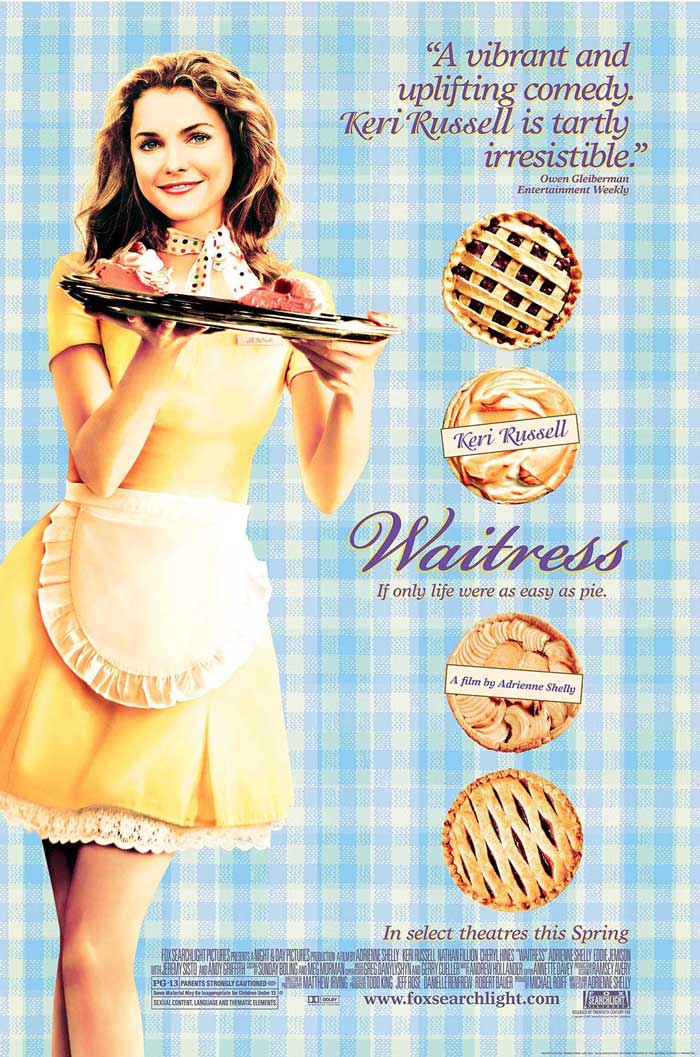 A waitress at a small town restaurant finds her calling and life in making exquisite, mouth-watering, visually-saturating pies. This movie is heaven for the pie lover.
20. Like Water For Chocolate
This movie is all about the mangled relationship between a woman, her lover and her elder sister, but it is also about some amazing, amazing food and that's why you should watch it.
21. Willy Wonka And The Chocolate Factory
With its chocolate everything, this movie became a dream for everyone of us as a child. A dream that we still wish could come true.
22. Babette's Feast
This movie is the perfect example of how true food lovers will put food above everything else, and how good food can ruin even the best of us.
23. Chocolat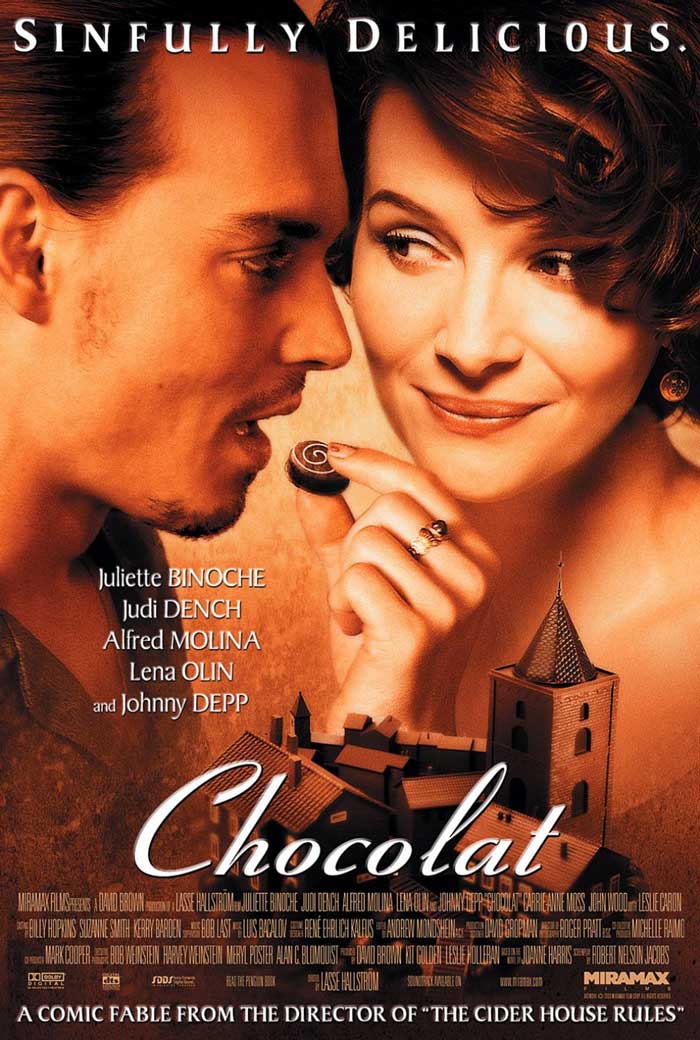 Still not full with chocolate? Then this movie about a woman, her daughter and her unusual chocolate shop is meant for you.
Hungry kya? ? ? ? ? ?