The Internet is a happy place, but it is also a dark one where sitting behind the computer/laptop screens are trolls going all ninja on others and picking targets, one after the other. Their favourite targets are celebrities. Our stars are regularly thrown internet-hate at and they constantly dodge and tackle it on a daily basis.
Right now, the Twittersphere is abuzz with the viral pictures of Ranbir Kapoor and Mahira Khan sharing a smoke on the streets of New York, and people have a lot to say about the whole episode. Rumours were rife that the two (Ranbir and Mahira) are allegedly dating and that too became a talking point.
People started moral policing Mahira and spewing hate upon what she was wearing and an endless list of "hawws" followed upon seeing her sharing a smoke with Ranbir.
While people were going all 'tauba tauba' over Mahira's smoking pics, celebrities and netizens jumped to Mahira's defence. Be it Ali Zafar's hand-written note or Ranbir Kapoor's interview, they all said being a celebrity comes at a price.
Among the supporters of Mahira was the 'Afreen Afreen' singer, Momina Mustehsan, who tweeted saying that people should give Mahira a break and not judge her.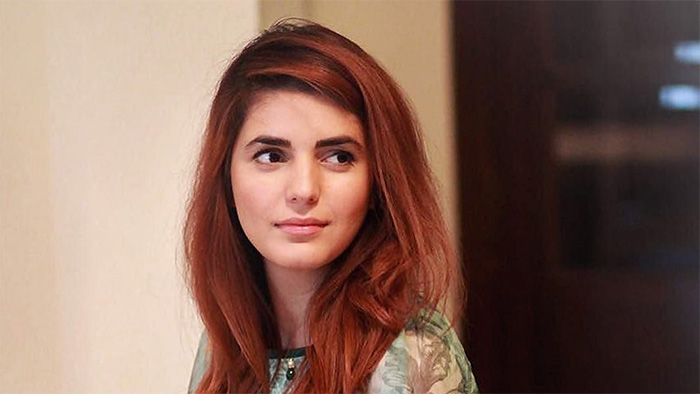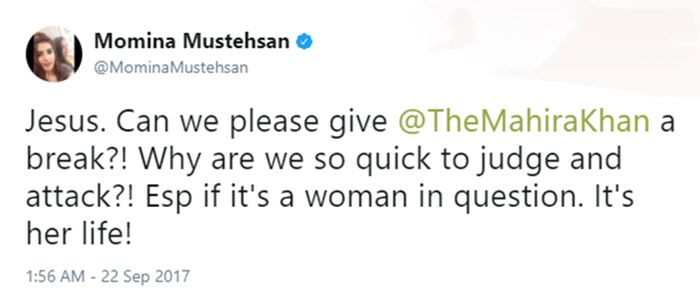 While doing so, she used "Jesus" as an expression, and got some severe backlash from the Pakistani aawam.
This one said she wants to behave like English people.
Jesus?? More than Christian you are trying to pretend like you are "angreiz",waise bhi har waqt English mein hi baat karti ho!

— Pakistani 🇵🇰 (@Apassionateguy) September 21, 2017
Some made fun.
Okay whatever but what's with the Jesus?! 😂

— Mariyam Azeem (@dentistmariyam) September 21, 2017
And, some were downright derogatory, who started abusing her and called her names.
But, knowing Momina's indomitable spirit, we knew she wouldn't stay quiet. And she didn't. Mustehsan gave it back to haters.
This user's tweet is unavailable but Momina gave it back with a bang.
A user compared usage of "Jesus" with usgae of "bitch".
Jokes apart but realistically "bitch" is also a commonly used word in west Mostly between friends and colleagues lol

— Haroon Hayat (@Rjharoon) September 22, 2017
To this user Momina said,

A guy said that the singer is playing the "aurton ki izzat wala" card.
Cheap publicity is all u need isn't it and then finally use the aurton ki izzat wala card so desperate for cheap fame

— Muhammad Hussain (@jacksparrow995) September 22, 2017
To him, Momina wrote back saying,
Finally, Momina shut each hater up by writing this,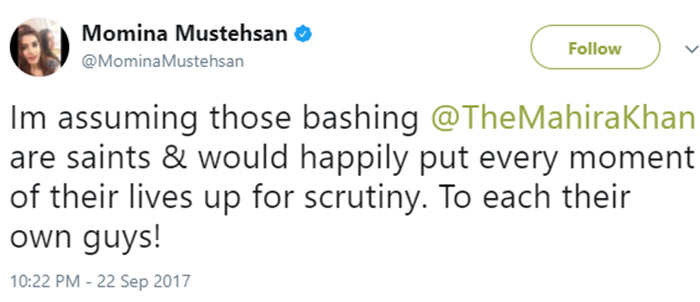 That was a mic-drop tweet, wasn't it?
To each his/her own, when will people get that concept straight? We are not promoting smoking, but it's Mahira's life, just the way it's Momina's call to use or not use the word "Jesus". So people should really get a grip on the trolling.