India prides itself on the diversity of cultures that co-exist within. However, history is proof of the discrimination that the caste and class system brings about. Dalits, Scheduled Class and low-income class of people are inflicted with severe biases and are deprived of many social rights which come under the human rights category.
Although the situation has changed considerably since independence, the Dalits in rural and urban-rural areas are still not free of atrocities and constant struggle to seek equality. So much so that inter-caste marriage is still looked down upon and honour killing incidents still take place.
In lieu of this, the Centre recently announced a scheme offering an incentive of 2.5 lakh rupees for the couple getting married, where one partner is a Dalit. The aim of bringing about this scheme is to promote inter-caste marriage and for the upliftment of the Dalits.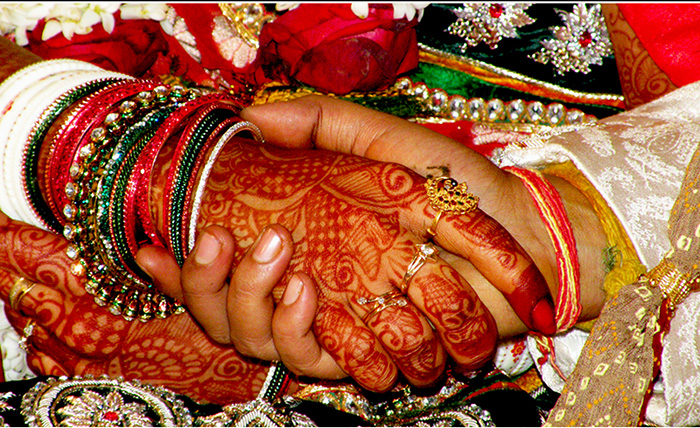 It wasn't long before the Twitterati reacted to this revised scheme and voiced their opinions.
1. Discontent over the lack of new schemes
Modi sarkar depends on old schemes, no new scheme in three and a half year -hahaha https://t.co/H0STfWTFQa

— Instigator (@Iffidel) December 6, 2017
2. Concerns about the success of the marriage.
Have to admit, am not comfortable with the concept itself. Nothing to do with Dalit or inter-caste, but if it is a monetary incentive that makes a person marry another, am not very hopeful abt the marriage. And if it's not, what's the point of this? https://t.co/PrusuTCB0J

— Raja (@Raja_Sw) December 6, 2017
3. A suggestion to first focus on education.
Nonsense ! Efforts should be to educate them enough enough to gel in mainstream ! It's not about cast but the software in a person which defines him !

— Dr Narain Rupani (@DrRupani) December 6, 2017
4. Yes, this one is a revised scheme.
The scheme was there before too..I remember seeing the ad in 2010 when I got married

— wanderlust (@Sanyogita_V) December 6, 2017
5. A suggestion to categorise it differently.
Why is it hindu marriage act and not include special marriage act?! Just don't get it. Maybe restrict it to rural/semi urban to target/reduce applications.

— Girish Mallya (@girishmallya) December 6, 2017
6. Is it all just politics?
🙏🙏🙏🙏🙏

Why this offer … To keep their vote bank.

— pavan (@pavanvoice) December 6, 2017
Whether the scheme is introduced with a well-meaning intention or just for the sake of politics, we cannot decide. But the public surely doesn't seem happy with the revision of this existing scheme.