Milind Soman is the perfect icon when it comes to physical fitness in India.
The man, who has proved his mettle a number of times by finishing the Ultraman marathon, Berlin marathon and winning the Ironman title, is one of the fittest celebrities in the world and this time, he has wowed us again.
Fitness freak that he is, Milind Soman competed at the 7th annual Jerusalem marathon on Friday. The event was organised on the 50th anniversary of the reunification of the Israeli city.
The marathon was run by over 3500 people from 60 nations and was aimed at inviting more and more people to the holy city from all over the world. Describing his visit, Soman said,
"This is not just a marathon, it's a sign that the time has come for me to visit."
The tracks took people through the old city along the historical routes and then into the modern neighbourhoods, covering the beauty of the city.
Choking back tears after visiting the city, Soman described his experience as,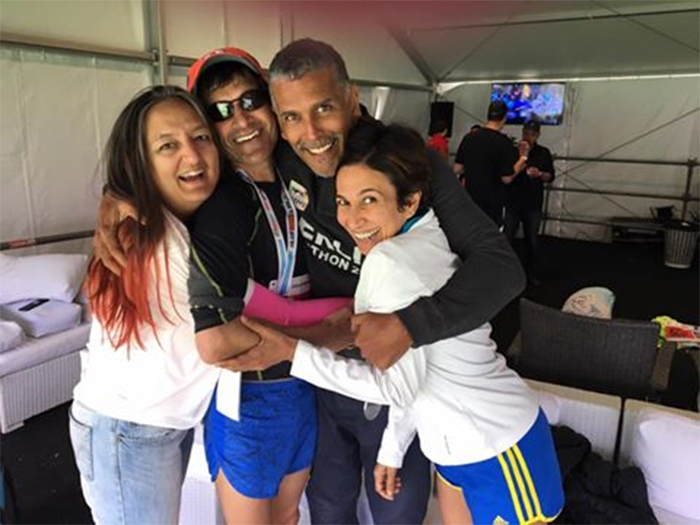 "Whatever I felt that I would feel is really nothing compared to what I feel today."
Soman also paid his respect to the wall at Jerusalem.
And posed for pictures with people during the event.
Seems like Milind Soman won hearts all over in Isreal.
News Source: CBN News