If you have grown up middle-class, you would know that there are certain usools we live by:
1) Food is never meant to be wasted.
2) Never pay for dhaniya.
3) Use a product till there is nothing left of it to use.
For example, we can turn old plastic bottles into planters or pen-stands, we can turn old clothes into cushion covers, and we can use a worn-out teddy bear's synthetic cotton to stuff those cushion covers. Yes, that's how jugaadu we are.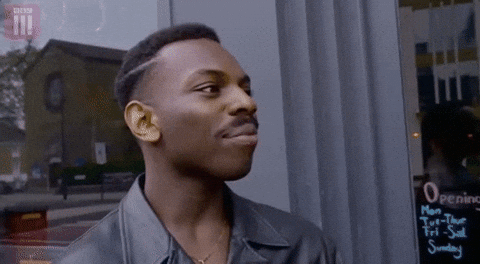 And people online are talking about exactly that. After one Twitter user asked others, "How middle-class are you", while showing off her facewash tube cut into half to scoop out the remaining, others shared their versions of middle-class jugaad.
How middle class are you?

Me – Meri facewash khatam hone k bad 🙊 pic.twitter.com/kTMXgMNlCo

— Prernaa (@theprernaa) March 1, 2021
From using a belan to squeeze out toothpaste from the tube to using soap instead of facewash, many middle-class people online showed how to use things to their full potential!
Bus abhi abhi sabun ke bache tukdo ko mix karke handwash banaya hai 😂

— Zaffar (@Zaffar_Nama) March 1, 2021
🤣🤣.. Mere toothpaste khatam hone ke badh bhi..it will run one more day.. Kept in fridge🤣🤣🤣 pic.twitter.com/ZFqsPGXh7n

— Venukumar (@veekayveekay2) March 2, 2021
— Priyanshu (@patna01) March 1, 2021
Hm middle class log to sabun se hi face eash kr lete h pic.twitter.com/uLdG9FZ8Qc

— 🅰️〽️🅰️🎵 (@brahmagyaani) March 1, 2021
My facewash 😢😢😢 pic.twitter.com/kBAQjTDw1T

— ꧁༒☬-R-A-V-I-☬༒꧂ (@raviranjanravi_) March 1, 2021
Then I'm BPL😂😂😂😂 pic.twitter.com/7AvlEYvrZ6

— Amit Singh (@kuruvansh) March 1, 2021
Cafe ka left over parcel karwaate hain..

Middle class yet Classy to save wastage #DoorKiSoch

— KuchToLogKahenge (@KehLeneDo) March 1, 2021
Same here. I roll the toothpaste tube flat with a belan( rolling pin) when it's near its end.

— ASHISH DEVNANI (@DevnaniAshish) March 1, 2021
Refill the shower gel or shampoo wid water and use it clean before discarding it!!!!
😋

— Aishwarya Vijayan (@AishVijayan) March 1, 2021
Moisturizer khatam toh sanitizer se bhar diya! Of course, after a good clean up! #middleclass https://t.co/cEMkthrVEs pic.twitter.com/AzNJRSVU76

— Ananth Rupanagudi (@rananth) March 2, 2021
Toothpaste ko snail bana diya https://t.co/aNEumwDfLi pic.twitter.com/Hw6VDEjjul

— AnuP 🇮🇳📽 (@anupsjaiswal) March 1, 2021
I have absolutely zero regrets for being middle-class. I have quick and easy solutions for almost everything and I end up saving a lot of money at the end of the day!