As President Barack Obama's term comes to an end and Trump's America is set to begin, Michelle Obama is becoming the hope for a lot of disappointed Americans and for good reason. Michelle Obama not only the First Lady of the United States of America, she is also a mom-in-chief, a lawyer, a woman of incomparable compassion and honesty.
This interview was published in Vogue, December 2016 Issue and was taken by Jonathan Van Meter.
Michelle Obama answered the question asked to her a million times, "What kind of First Lady is she?" Her answer is an honest reflection of her intentions, visible in the last 8 years.
As America is preparing to say goodbye to the Obamas and they, to the White House, she thinks it's best that it ends now.
The Mom-in-chief, as lovingly called, she gives surprise visits to kids around the country and hopes to inspire them and be their best versions in the coming future.
As a young woman, someone told her she might not make it to Princeton, but she did go on to graduate from the illustrious school and then Harvard as well!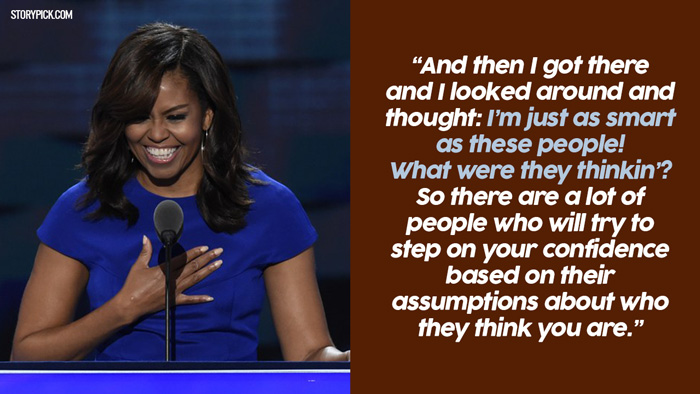 When she talks (evident from her speeches), it feels like she on par with you. It's just the way she is, it's not her preparation.
When asked "What kind of First Lady will she be?" she always answered, "I'll know when I get there." And now, when she is about to go, her answer stays the same.
Even when the White House may not see her again for the next four years, she's not letting anything slow her down.
She does things she truly believes in, she says that's the only way to do it.
Michelle Obama has a charm that nobody seems to escape and there's a reason behind it, her compassion.
She thinks that being funny makes people around her feel normal and dilutes the formality. She connects with her humour.
She wants to do everything in her power to help others. People think it's a ploy to come back in politics for the next election cycle. But she is indeed a genuine person.
Michelle Obama has a knack for making people around her feel comfortable and that's her greatest gift.
President Obama obviously cannot stop gushing about his wife. And what her husband says about her is cannot not be true.
Not just America, the whole world is going to miss you, Michelle Obama. We hope to see you in 2020.
Source : Vogue