Born and raised in Bengaluru, Dolly Jain was married into a family where her mother-in-law wouldn't let her wear anything besides a saree. Apparently, it took her 45 minutes every day to drape a saree and she didn't like it one bit. She wished she was allowed to wear a kurta instead. But as time went by, she fell in love with the six yards of fabric, reported Firstpost.
View this post on Instagram
Today, Dolly Jain is a professional saree drapist in Kolkata and charges a whopping Rs 1.10 lakh to drape one saree which hardly takes her 10 minutes, reported Zee News.
Her clients are all high-profile, including Isha Ambani, Deepika Padukone, Katrina Kaif, Priyanka Chopra, Sonam Kapoor, Alia Bhatt, Natasha Poonawala, Mira Kapoor and even Gigi Hadid! It can be said that she is every celebrity's go-to saree drapist.
View this post on Instagram
She was the one who draped Alia Bhatt's saree for her wedding. She went to the MET Gala to drape Natasha Poonawala's outfit. When Gigi Hadid came to India for the Nita and Mukesh Ambani Cultural Centre opening and wore a yellow and white ensemble, it was Dolly Jain who draped it.
View this post on Instagram
Kiara Advani, Maanvi Gagroo, and Nataša Stanković booked her for their recent weddings.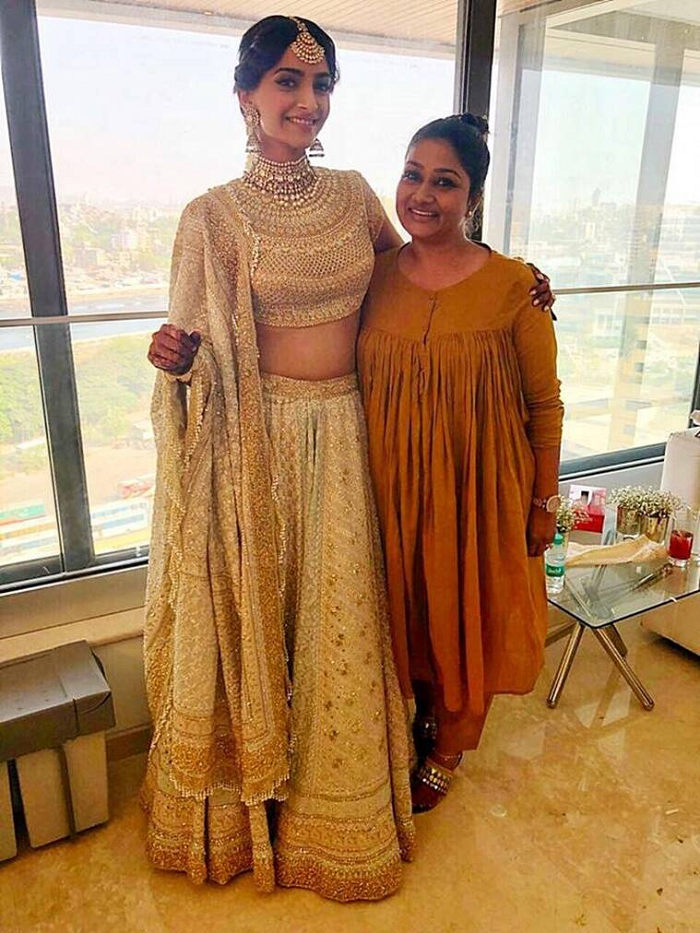 What's so special about her? She knows 325 different ways of draping a saree and her work is impeccable. Every other bride wants to replicate the celebrity wedding looks behind which she plays a big role.
View this post on Instagram
She went from being a housewife to such an icon! Following your passion does pay off, it seems. 🙂