It can be really hard to not have anyone to lean on during difficult times. So stories of people reaching to share love and support towards those who need it would always have my heart. For instance, a 9-year-old got flooded with adoption requests after his emotional plea for a family, or when people online discussed the idea of "adopting" lonely seniors just like we adopt babies.
In a heartwarming gesture, a 14-year-old boy named Anmol was recently adopted by the Meerut Police Station in Uttar Pradesh. He was left alone after he lost his father 2 years ago in an accident and his mother was admitted to a mental hospital. After learning about the boy's plight, the station house officer (SHO) of the Kankarkhera area named Sagar decided to 'adopt' the boy, TOI reports. Here's is the boy cutting his birthday cake at the police station: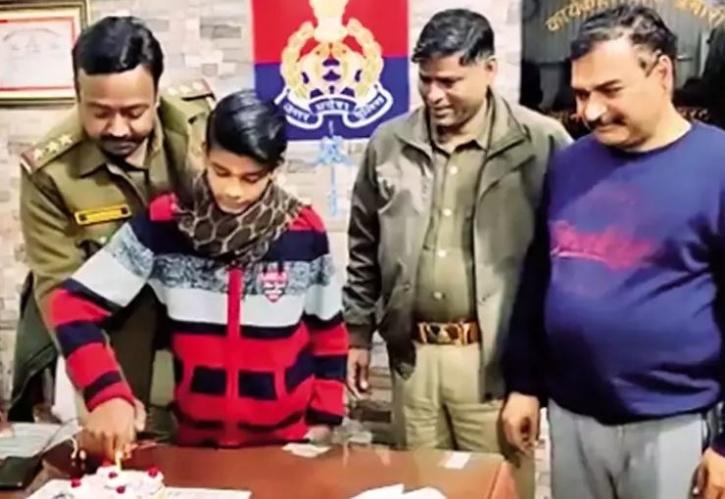 The boy's mother was reportedly trying to come to terms with the loss of her husband. "But she sank," said SHO Sagar. He added, "His mother had come to us with a complaint three months ago. That was the first time we came to know about her. She was in bad health. We later got her admitted to the district hospital. She has now been referred to a mental hospital in Agra."
Sagar revealed, "At that moment I decided to take his responsibility. Without guidance, such children often take to the world of crime. And if we motivate him, he can have a bright future."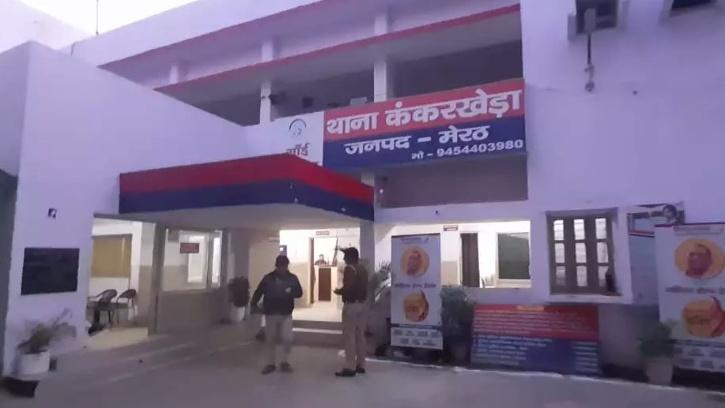 He continued, "Anmol has a desire to study and achieve something in life. I have spoken about his admission to some schools in the city and will soon start going to school. He spends most of his time with us. We have been taking care of him." Another police personnel added, "The boy is extremely comfortable here. He stays here, talking to us, or browsing through books that we have given him. He has his meals with us and is not too demanding."
Anita Rana, who is a CWC member in Meerut said, "We learned about the boy through media reports. We have sent two notices to the SHO to appear in person. He has been asked to appear before CWC on February 17 with all the information on the child. A team of councilors will also visit the police station."
This was a very touching story to hear. We hope that the boy achieves all his dreams!