I will never be tired of letting people know that my favourite 'Friends' character of all time is Chandler Bing. He has been my only inspiration for answering unsolicited life advice and snarky comments with sarcasm and amusing myself and others with self-deprecating humour.
https://www.instagram.com/p/B8QWtmDhfWt/?utm_source=ig_web_copy_link
And finally, the universe answered my prayers. Matthew Perry has finally joined Instagram!
According to a report by Mumbai Mirror, Matthew Perry joined Instagram last night and has already garnered 1.6 million followers. Even though he hasn't posted anything yet, his Instagram Bio reads, "What is this, my Instagram account?"
Posting a massive #ThrowbackThursday picture, actress Lisa Kudrow a.k.a Phoebe welcomed Matthew to the world of Instagram with one of her classic dialogues of all time. She wrote, "Finally!!! Yay!! Can't believe my eyes MY EYES. Welcome to Instagram"
If you are a Friends fan,  you'd definitely know what 'My eyes' refers to!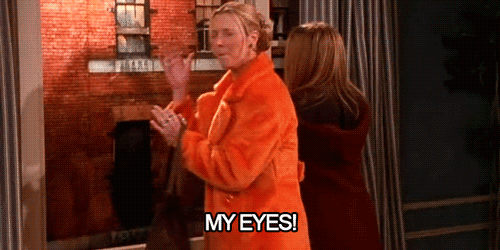 According to India Today, Jennifer Aniston a.k.a Rachel took to the comment section to welcome Matthew in the epic Chandler style. She wrote, "Yay Matty! Could you TAKE any longer?"
Courteney Cox, who played Monica on the show, also left a comment.
Could this day BE any better?