A country where everything comes to a complete standstill when India is batting, it isn't hard to believe that football is not as popular as cricket in this nation. Most Indians don't follow I-League and our FIFA ranking is an evidence to the present state of football. So, within the 'small' amount of football fans, clubs like Real Madrid, Arsenal, Barcelona, Chelsea and Manchester United are popular.
But Manchester United stands out arguably as the most popular club.
Manchester United is considered as one of the oldest and most consistent teams in the world. I don't know how long you have been following football, but I happen to be an enthusiastic football fan and have been religiously following the sport for the past 13 years. This team which has seen players like George Best, Bobby Charlton, Eric Cantona, David Beckham, Paul Scholes, Cristiano Ronaldo, Ryan Giggs, Wayne Rooney, tells us why there is no other club that has matched the success till date.
Over the past few years, I've spotted The Red Devils' shirt in places as far as Peling in West Sikkim, Kasol in Himachal Pradesh, Baga Beach in Goa and Wayanad Hills in Kerala. What can't be denied is that you will  find Manchester United supporters not only in every corner of India but around the world.
But what makes them so popular?
Apparently, Manchester United has seen it all. Disasters, debts, relegations and what not. But even after facing all these, they have believed and have always found a way back. Whatever they have achieved till now is something extraordinary. From the verge of shutting down after increasing debts to somehow fighting relegation and then from the unfortunate Munich air disaster in February 1958 to lifting the European Cup 10 years later, their story is something more than ordinary. Again from Sir Alex Ferguson taking charge to the famous Class Of 92, we have seen the lowest of lows, but this combination of being a fairytale football club has propelled Manchester United to become a household name in so many countries.
Here are 5 Images That Define Manchester United:
1. The Theatre of Dreams
United's home ground, Old Trafford was nicknamed as 'Theatre of Dreams. The place where you follow your dreams, glory and happiness. The place where histories are made and rewritten.
2. February 6, 1958 -The Munich Air Disaster
The Munich air disaster occurred when British European Airways Flight 609 crashed on its third attempt to take off from a slush-covered runway at Munich-Riem Airport in Munich, West Germany. The accident claimed 23 lives, among them 8 Manchester United players and 3 club officials.
3. 1968 European Cup – Healing the scars of Munich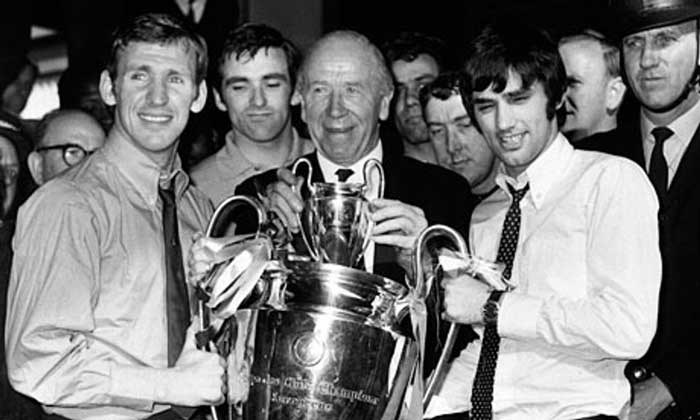 Sir Matt Busby, who himself suffered life-threatening injuries started rebuilding the team and won the FA cup in 1963 and the league titles in 1965 and 67. The crowning glory came when they won the European cup in 1968 against Benfica at Wembley.
4. The Class of '92
David Beckham, Nicky Butt, Ryan Giggs, Gary Neville, Phil Neville, Paul Scholes.
Class of '92 represents not just a set of academy graduates, but a set of highly talented home-grown players who were entrusted with the task of rebuilding the legend of Manchester United. And they delivered.
5. Treble-Winning 1999 Manchester United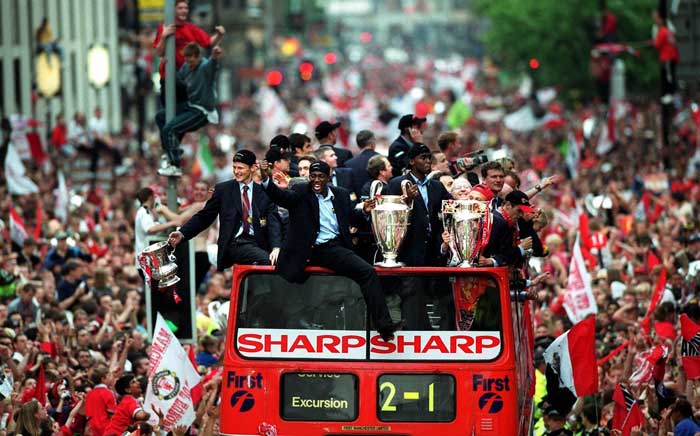 United snatched victory from the jaws of defeat and became the first English team to win the treble of domestic league and cup, together with the Champions League, a feat yet to be repeated by an English team.
Who is the best Manchester United player ever?
It's the debate every United fan has had over a pint of beer. But, if there is one thing Manchester United haven't been short of in their extraordinary history, it's great players. It is very difficult and perhaps unfair to pick one player or compare players across different eras and term one of them as the greatest.
So, why don't we take a look at the famous United fans worldwide who have openly declared their love for the Manchester club.
1. India's most successful captain, M.S. Dhoni
2. The fastest man in the world, Usain Bolt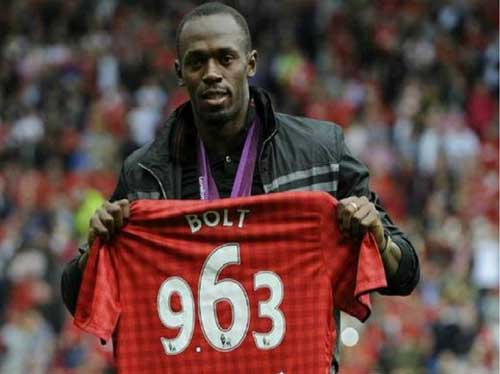 3. The man of many talents, Justin Timberlake
4. The super sexy Megan Fox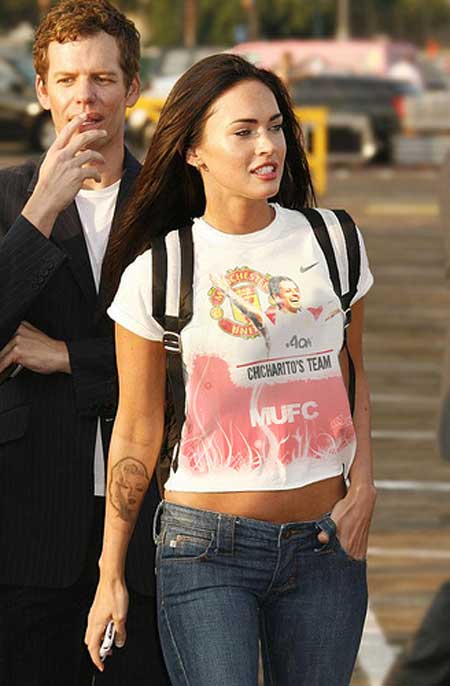 5. The king of Latin pop, Enrique Iglesias
But yes, to be very honest, Manchester United is also an entry point for people who want to learn about the game. As they say, a person who supports Manchester United either knows a lot about football or knows nothing about it.
So, you may not love them, you may think they play ugly football at times, but it would be very hard to hate this football team's achievements and success stories.
Lastly, the reason why Manchester United is so famous is simply, because, you never write Manchester United off.
Glory Glory Manchester United! 🙂