Even though manual sewage cleaning had been banned back in 1993, the practice is still prevalent in many parts of India. With limited chances of employment, people coming from low-income groups are forced to do manual scavenging which is life-threatening in every way. The poisonous gases emitted by the sewage and the filth have caused a significant number of deaths over the years.
In order to put an end to manual sewage cleaning in Lucknow, Bandicoot, a sewage-cleaning robot has been introduced. 5 of these robots have been recruited by Minister for Urban Development Ashutosh Tandon and Mayor Sanyukta Bhatia, reports News18.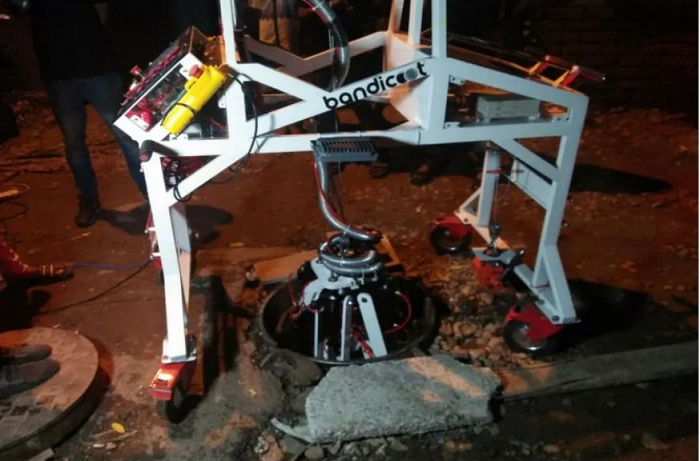 The Lucknow Municipal Corporation said that the job of cleaning drains in the city has been delegated to 'Suez', a French-based utility company that "operates in the water treatment and waste management sectors".
A Suez spokesperson said that operating the robot is as simple as playing games on a mobile and that it can perform every act a human can do inside a manhole.
The Bandicoot is being used in Tamil Nadu, Andhra Pradesh, Maharashtra, Telangana, Haryana and Punjab. The robot has been designed to "end the evil of manual scavenging from India".
Such alternatives should be adopted by every state in the country so that manual scavenging comes to an end once and for all.