Several designers in the fashion industry have lost their minds. While this sounds a bit extreme, how else does one justify selling telephone-cord necklaces, train seat-cover crop tops, and blanket bags that cost way more than your three years of college education combined?
And now, in a new addition to the 'Bizarre items sold at a bizarre price' list, Louis Vuitton is selling 'Airplane Bags' for Rs 29 lakhs. It's a brown bag that's shaped like an airplane. Literally.
I mean, why would anyone in their right minds buy this?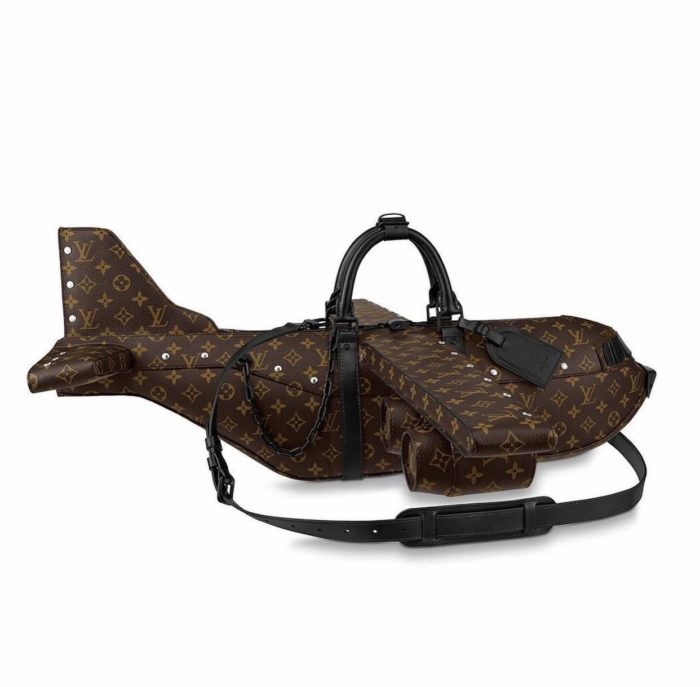 More importantly, why would anyone sell this?
Louis Vuitton Fall/Winter 2021 Airplane Bag by Virgil Abloh

💰$39,000 pic.twitter.com/GEUmoylYqD

— SAINT (@saint) April 2, 2021
While pictures of the airplane bags made people online crack hilarious jokes, some pointed out that there were actual planes one could buy at a much lesser price than the bag. Have a look:
You can buy an actual plane for less. pic.twitter.com/Egwh3A7tcp

— 🦜 Valeska 🦈 Vaccinated 💉 (@vah0603) April 3, 2021
man niggas just make anything nowadays🙄 pic.twitter.com/tciVx7REC9

— McLovin (@JvlenDeo) April 2, 2021
Stop playing with me. Ima pop out with this and say it's high fashion 😂 pic.twitter.com/FDiOOO5reO

— 🥷🏾MDLG (@playmakrBIGLEAK) April 3, 2021
Who the hell gone be carrying a damn airplane around tho

— Big Daddy🧸 (@NoHickies1) April 3, 2021
You have to make airplane sounds when you carry this bag. Also, you could legit buy a Cessna for that much. https://t.co/gOQfhHeUZ1

— Meagan Purcell (@meagylou) April 7, 2021
me: babe I couldn't find your purse

babe: check the left wing, the second engine https://t.co/OBJEuoOtkM

— ️️️️ ️️️️🛸 (@MaccidoAbdallah) April 4, 2021
there's actual planes that cost less then this https://t.co/AkajVCxOMS

— Sharkestry🇳🇱😼🦎 (@Geckocialist) April 4, 2021
bro i might as well buy the actual plane bruh https://t.co/q0VWaDfw2E pic.twitter.com/h4gnG95qTT

— kai lopez (@playboikai_) April 3, 2021
39k?? this shit better fly me to a different city https://t.co/aXWcB53AGw

— Amare (@Amare4PF) April 3, 2021
her: can u just get it from my bag

.
.

me: https://t.co/kuryuGmGha pic.twitter.com/eAZmDwgi4D

— mau from nowhere (@kamauwhynaina) April 3, 2021
Kalyug hai yeh. Ghor kalyug!