Yesterday, PM Modi in his address to the nation announced that the 21-day lockdown was to be extended till May 3. He mentioned how there would be "strict vigilance" till April 20 to ensure that the lockdown is being abided by the citizens. However, he added how there will be certain "relaxations" after April 20.
According to a report by Hindustan Times, the Central Government has issued a fresh list of guidelines to be followed during the lockdown extension, also being addressed as 'lockdown 2.0'.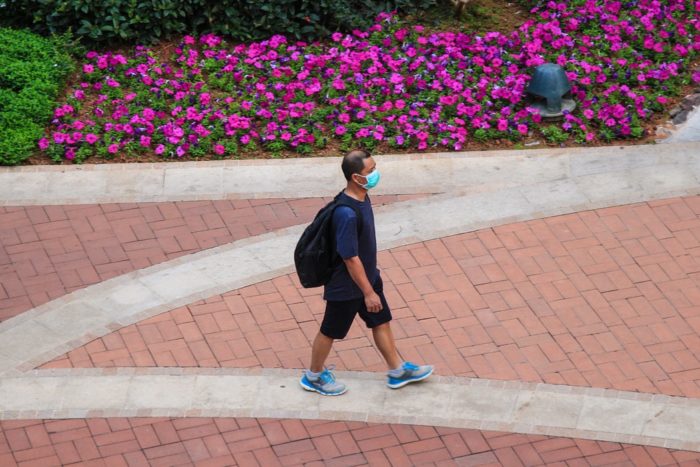 The list also contains a set of "relaxations" to be allowed in certain areas. Have a look at them here:
1. All self-employed people like electricians, plumbers, mechanics, carpenters, etc. have been allowed to go for work.
2. Courier services and vehicles used by e-commerce operators are also allowed.
3. Shops, carts, and booths those selling fruits, vegetables, milk, dairy products, meat, fish, poultry, groceries, and hygiene items have been allowed to function with no restriction on opening and closing timings. They, however, have to abide by social-distancing.
4. Medical shops, labs, vet centres have been allowed to function in non-containment zones.
5. Dhabas in highways are allowed to remain open.
6. Regarding the movement of people, in emergencies like picking up essential goods, medical and veterinary care, a two-wheeler containing one on the driver's seat and one on the back-seat is allowed. In case of a two-wheeler, only one person is allowed.
7. Banks, ATMs, insurance companies, capital and debt markets are to remain open.
8. Agricultural activities to remain fully functional. Select industries in rural areas are to reopen considering the plight of daily-wage labourers. Construction of roads and buildings in rural areas has also been allowed.
Here are some of the prohibitions issued in the guidelines:
1. Sale of liquor, gutkha, and tobacco are strictly prohibited, reports Money Control.
2. Travel by air, rail, and road is prohibited.
3. Educational and training institutions, shopping malls, cinema halls, and theatres remain closed, according to Economic Times.
4. Social, political, and religious events/gatherings are prohibited.
5. Spitting in public punishable by fine.
And as per the usual, wearing a mask, social distancing, sanitary measures are compulsory in public and work-places.
Here's a look at the directives issued by the Ministry of Home Affairs:
Ministry of Home Affairs (MHA) issues National Directives for #COVID19 management. Wearing of face cover is compulsory in all public places, workplaces. Spitting in public places shall be punishable with fine. pic.twitter.com/14Y7zq9vqp

— ANI (@ANI) April 15, 2020
We hope everyone follows the revised guidelines and take all precautionary measures during the lockdown extension. Here's wishing everyone remains safe and healthy!