Libraries are a magical place for all bibliophiles. We have come across many fascinating stories of new libraries cropping up all around us. For instance, Aizawl's mini roadside library that provides free books to promote reading, or Pune students setting up their own 'open library' that's accessible 24×7 & free for all.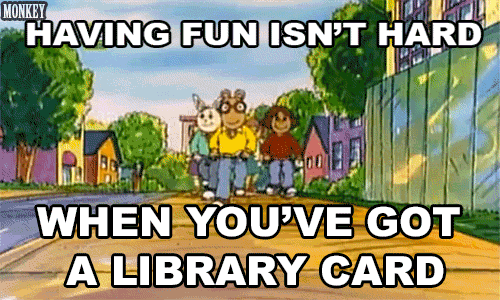 But as an ardent book lover myself, I have always faced the dilemma of wanting to buy more and more new books, but having no place to keep them on my shelf. But this new Twitter post is giving me some much needed inspiration.
As per Hindustan Times, a Twitter user posted pictures of rooms stacked with books and claiming to "live in a library". One of the images shows a wall covered with wooden bookshelves from top to bottom, similar to that of a library, and also a study table. The other image shows walls covered similarly with bookshelves and a cozy corner with a wooden rocking chair stationed at the nook. Check out the photos below:-
For those who didn't know……I live in a library pic.twitter.com/FNtkFYOI5v

— shoumik (@shoumik__) August 7, 2020
Guys this is just 70-75% of all the books there are a total of around 8000

— shoumik (@shoumik__) August 7, 2020
Here are some of the excited reactions Indian tweeple had, many of whom longed to have their own personal library as well:-
I would've sat in this corner for days and been the happiest🤩 pic.twitter.com/BeeL2fyf53

— Saaraa Kazi (@KaziSaaraa) August 7, 2020
I found an interesting book there. In fact two… pic.twitter.com/zckFXnyT1R

— أجمل अजमल ajmal (@ajmalbrains) August 8, 2020
sorry but for personal reasons i am taking over ur house

— sad cheems (@thevanforyou) August 7, 2020
Can I be your Roomie? 🥺👉👈
Please 🤲

— Aditi🌙 (@Sev_Khamani) August 8, 2020
Also any vacancy for a room mate?
Where should I send my résumé?

— Hridyesh Kukreja (@hridyesh30) August 7, 2020
And then there were a whole bunch of marriage proposals which require a different section of their own:-
would like to extend my hand in rishta for u

— fuckperson ☭ (@miss4ndrist) August 7, 2020
are you single or like don't mind sharing your library with someone ? 😳👉👈

— winter bear⁷ (@issarealduck) August 7, 2020
are you looking to marry someone🤔

— ipshita (@veryyviirgo) August 8, 2020
Can I marry you ?

— Oshaz (@ThisIsOshaz) August 7, 2020
The amount of marriage proposals in the comments….. yall good?

— An Abomination (@ana_bomination) August 8, 2020
Looks like books truly are the key to a better future. What do you think of this? Do you also yearn to flaunt a book collection like this? Tell us!