Damn you love. Damn you.
I know, I know love is beautiful and love is mesmerizing and it is just wonderful to have the love of your life, but do you know how life changes when you fall in love? I guess you do. What looks like a cliched idea is actually very true. ScrollDroll summarizes the life of single men and taken men in these witty posters. Wouldn't have done it any better, really.
Let's decide which side do we enjoy more.
1.
2.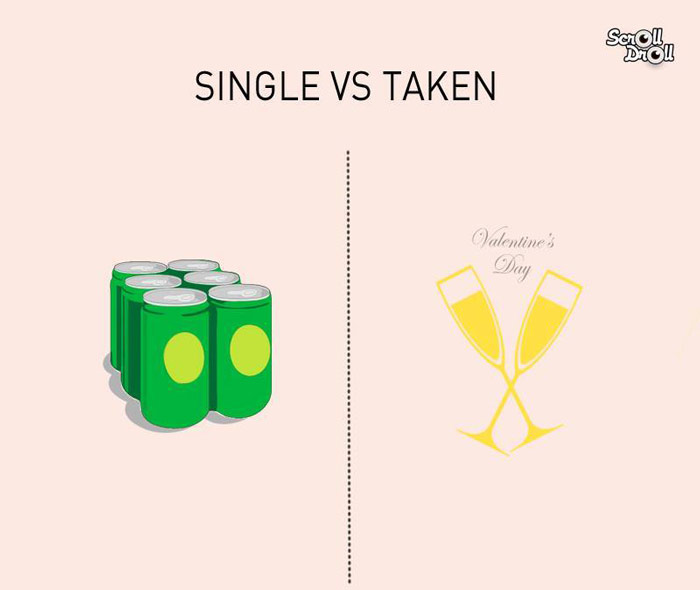 3.
4.
5.
6.
7.
8.
9.
10.
Being single pierces the pain right through your heart, but being in relationship does the same to your wallet. For what it's worth, everything in this world has its own perks and drawbacks. Nonetheless, you should enjoy whichever side you're on.